from ZeroHedge: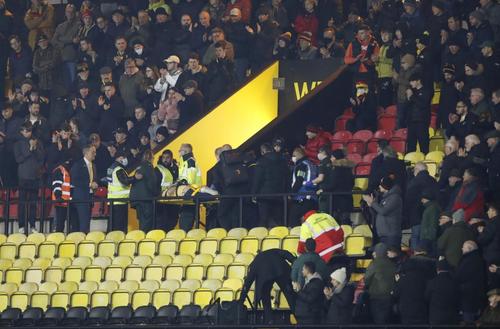 We've been saying for weeks now that something strange is going on inside hospitals across the US, and around the world. The number of cases of cardiac events appears to be spiking, especially among people who have been fully vaccinated with the mRNA jabs.
We have also noted the "5-fold increase" in cardiac events among the world's fittest athletes – global soccer players – which has been shrugged off by the media as mere "coincidence."
Now, cardiac events aren't only afflicting athletes – they're disrupting games when fans have massive heart attacks in the stands. RT reports that two Premier League matches have been disrupted in recent days due to fans having massive heart attacks in the stands. The match between Watford and Chelsea and the match between Southampton and Leicester both had to be halted due to medical emergencies in the crowd on Wednesday night.