by J. G. Martinez D, The Organic Prepper: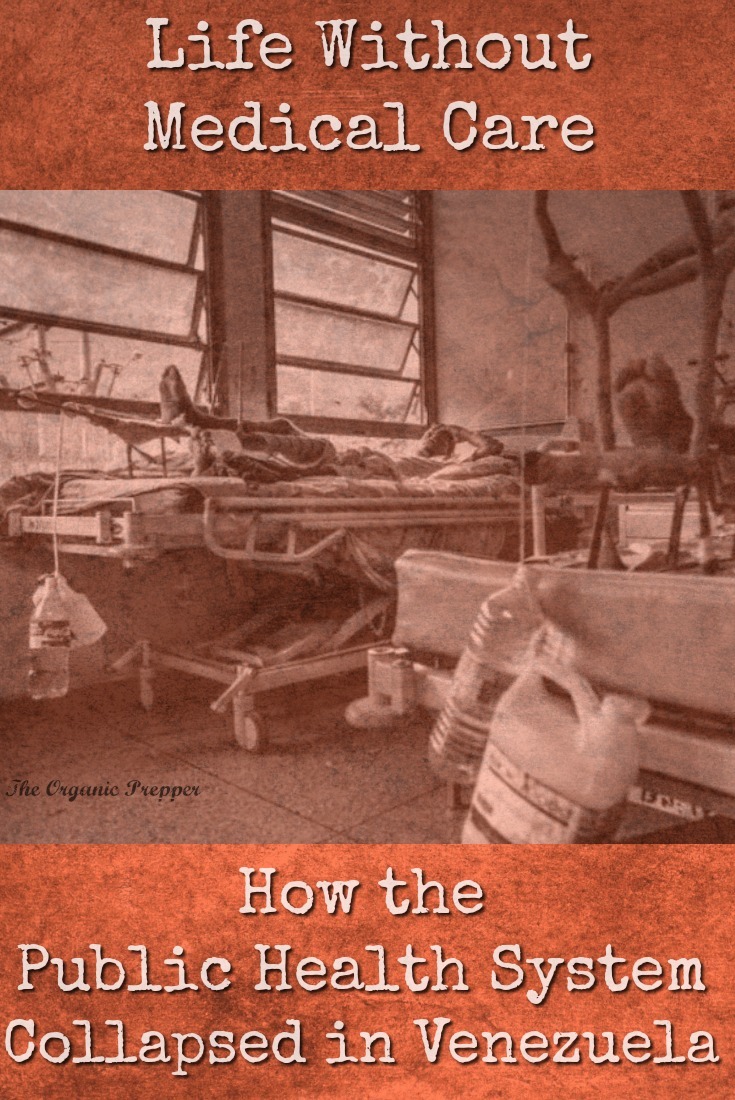 Editor's Note: People who have been through a collapse, like Jose and Selco, know for a fact what it is like to live in a place where there are no hospitals, little medicine, and few professionals. In this article, Jose gives us a glimpse of what life is like without medical care as he shares how the public health system in Venezuela collapsed. ~ Daisy
The access to the public health system in Venezuela hasn't been good since the middle 70s. In the bigger cities, things were more or less decent until the middle 80s. This system, based on mere profits as quotas or portions from the oil revenues, while the population was not very large, reached a critical mass level. The crumbs from such revenues (where most of this income was stolen or sent outside of the country) allowed us to avoid the total collapse of the health system. Despite being bigger every year, the infrastructure of the system could not hold up against the corruption.