by Kurt Zindulka, Breitbart: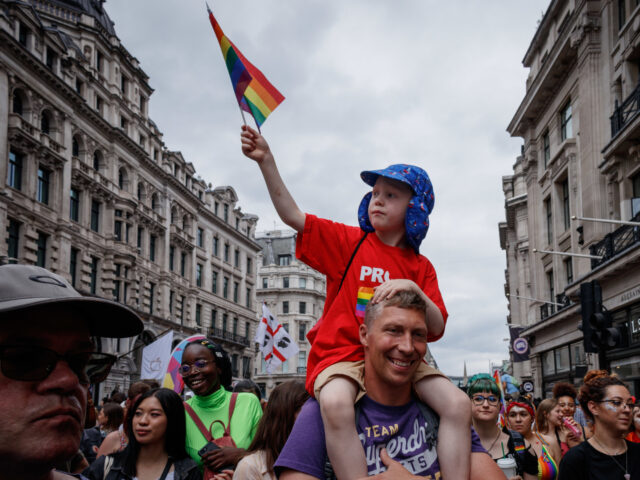 In the wake of the National Health Service (NHS) announcing that it would be shutting the controversial Tavistock gender clinic for endangering children, whistleblowers have revealed that children were being put on puberty blockers after just one consultation.
Dr David Bell, one of the first medical professionals to blow the whistle on concerns with the behaviour of medics at the Tavistock Centre with regard to children, has revealed that at least one child was put on life-altering puberty blockers after one consultation.
TRUTH LIVES on at https://sgtreport.tv/
Dr Bell told The Telegraph that the standard for prescribing such powerful drugs should be "very, very, very, very much higher. It may be possible, in one or two cases, that it has to be done, but the way they've been used is totally inappropriate".
"These were kids who said I'm a girl or I'm a boy and they were affirmed. They took the drugs and they went to opposite sex hormones and they had parts of their body removed, their breasts, their vaginas. Now, as one girl put it to me, 'I don't have the body of a man, I've got the body of a mutilated woman and that's what I have to live with'."
Last year, the Tavistock and Portman NHS Foundation Trust was sued by Keira Bell, who accused the Gender Identity Development Service (GIDS) of pressuring her into medically changing her gender as a 16-year-old, a decision which as an adult she grew to regret.
Initially, the High Court ruled in her favour, saying that children under the age of 16 should not be prescribed puberty blockers without court authorisation — yet, the decision was later overturned in September of last year.
Not Safe: UK Health Service Shuts Down Tavistock, Infamous for Child Trans Treatmentshttps://t.co/05KfI4qVEH

— Breitbart London (@BreitbartLondon) July 29, 2022

Now that the Tavistock Centre has been ordered to close over safety concerns after serving as the only clinic in England to treat allegedly transgender children, there will be growing pressure on the candidates attempting to succeed Boris Johnson as Prime Minister — former Chancellor Rishi Sunak and Foreign Secretary Liz Truss — to solidify the laws surrounding children and transgender drugs, with both signalling they may ban puberty blockers outright for children.
An earlier whistleblower, clinical nurse Susan Evans, had claimed that the proliferation of such treatments at the Tavistock was due to political motivations, saying: "The treatment pathway of children with gender dysphoria [was] bec[oming] ever more politicised, and mov[ing] away from high standards of clinical mental healthcare with good assessment and psychotherapeutic treatment."