by Paul Gallagher, LaRouche Organization: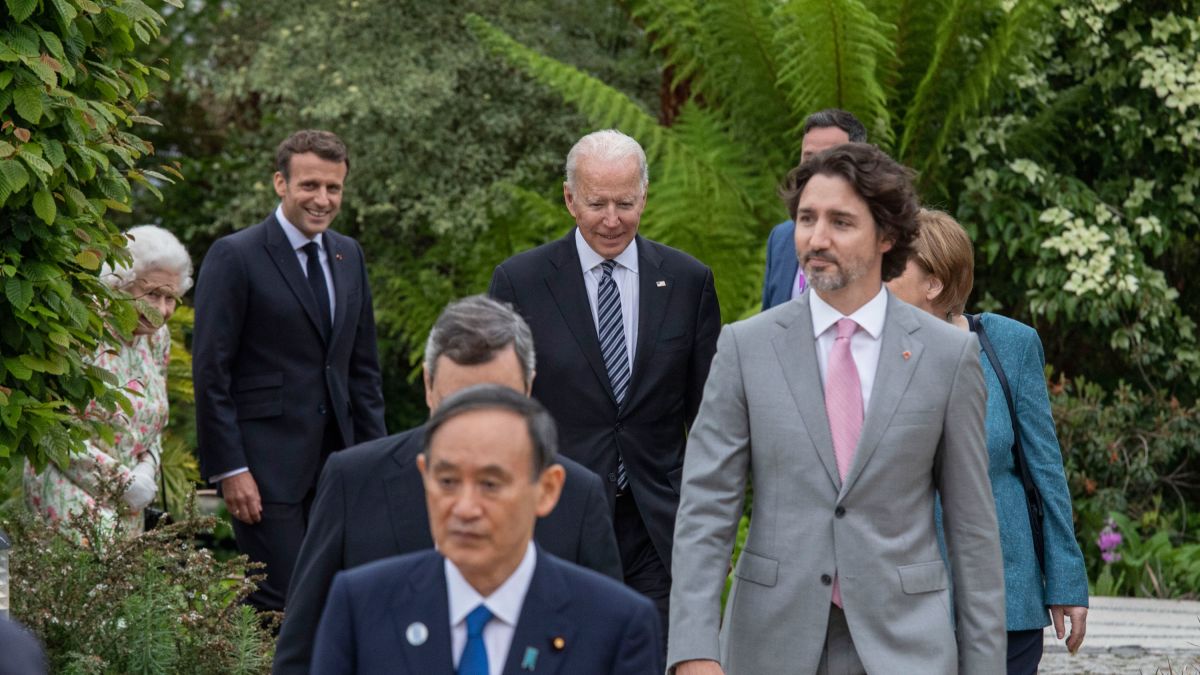 To quote a Chinese professor's acerbic and brutally accurate observation, just before the G7 heads of state and government met at a resort in an impoverished area of Great Britain: "Far from confronting China, these Western leaders are only in confrontation with reality, and with the interests of the American people and the people of the world at large." Trying to impose an insane new financial bubble called "Green New Deal," based on deindustrializing advanced economies and making developing nations unsurvivable, the leaders of the trans-Atlantic democracies are too worried about bailing out their own banking systems to offer anything of value to the rest of the world. And as for the "rules" of their "rules-based order," the same observer aptly said, "The time when a small group of countries can impose the rules on others, is past."
TRUTH LIVES on at https://sgtreport.tv/
A counter-Belt and Road Initiative from the G7? The ugly April speech by the Brits' top "green" banker Mark Carney to African leaders, in which he told them to give up land, resource and industry development to get "carbon offset" cash payments from the likes of Microsoft, looks like all there is.
The heads of state and government, in their summit just concluded, renewed a pledge made in 2009, and several times since, without result, to "spend $100 billion a year to help poorer countries cut carbon emissions." Specifically, the G7 said they pledged to "mobilize $100 billion/year from public and private sources, through to 2025." None of the seven "leading" nations promised anything specific, just as they have not during the past 12 years.
This does not look at all like an "alternative to China's Belt and Road Initiative" so much spoken of by the seven rather economically desperate heads of state and government. Unless the "private sources" refers to tech and other giants like Microsoft, maliciously buying their way out of carbon emissions for executive jets and the like, by paying cash to take developing nations' land and resources out of development.
Moreover, along with this new "green finance" bubble is coming rising and spiking inflation, especially in food, which is plaguing much of the world. Home and vehicle prices in the United States are rising at 15-20 annual rates. The European Construction Industry Federation warns of frightening rates of increase in iron, steel bars, tar, construction materials for concrete and wood structures "threatening recovery after the pandemic." The entire developing sector is struck hard by price increases across all categories of food, which the UN Food and Agriculture Organization says have averaged +38% over the past year.
China repeatedly warns the United States Federal Reserve that its money-printing, and the European Central Bank's (each now ten times their size after the Great Financial Crisis), are unleashing a dangerous worldwide inflation. A cartoon in China's Global Times, a Da Vinci knockoff of "The Last Supper," called "The Last G7," shows an American bald eagle at the center of the table reassuring its "disciples" with a printing press that takes in toilet paper and spews out dollars.
Confrontation with China and Russia by the "green" new order (now Build Back Better World instead of "Great Reset") may start war that will escalate and destroy much of humanity, or set off a hyperinflation. It cannot defy physical-economic reality.
Read More @ LaRoucheOrganization.nationbuilder.com