by Chris Menahan, Information Liberation: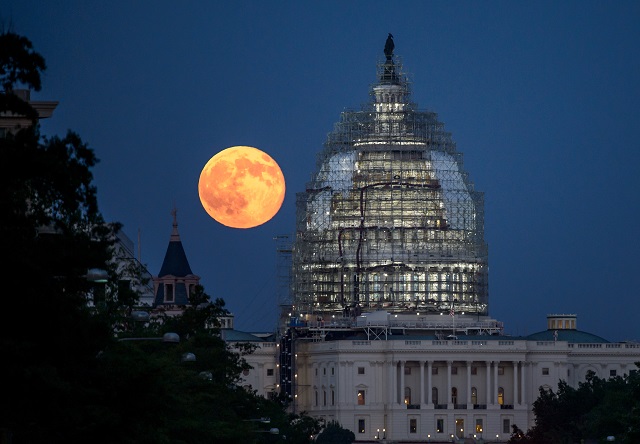 The system is experiencing an unprecedented legitimacy crisis and Big Tech is paying dearly for its embrace of mass censorship, a multitude of polls released over the past two weeks reveal.
From Gallup, "U.S. Satisfaction Sinks With Many Aspects of Public Life":
Not only is average public satisfaction with the broad contours of the country at an extreme low today, but Americans' satisfaction with each element of the index is at or near its lowest since 2001. This reflects declines of seven to 17 percentage points in the past year.
[…] Barely a quarter are now satisfied with how government is working (27%) as well as the size and influence of major corporations (26%).

[…] Republicans' satisfaction with the size and influence of major corporations is down 26 points to a record-low 31% for that party.

Government. Their satisfaction with the system of government and how it's working has declined 24 points to 30%, and their satisfaction with the federal government's size and power is down 15 points to 20%.
Republicans now realize Corporate America is their enemy.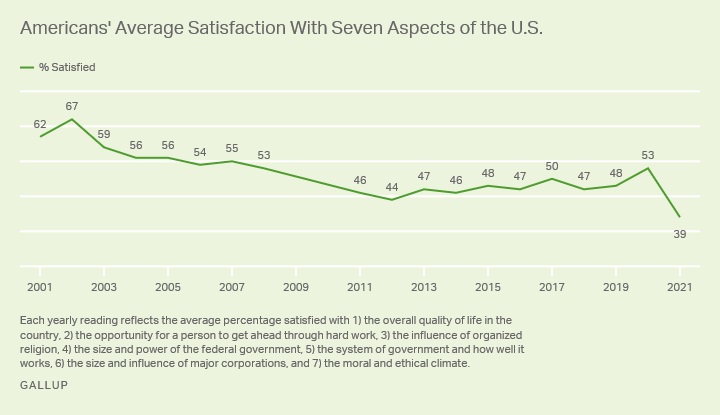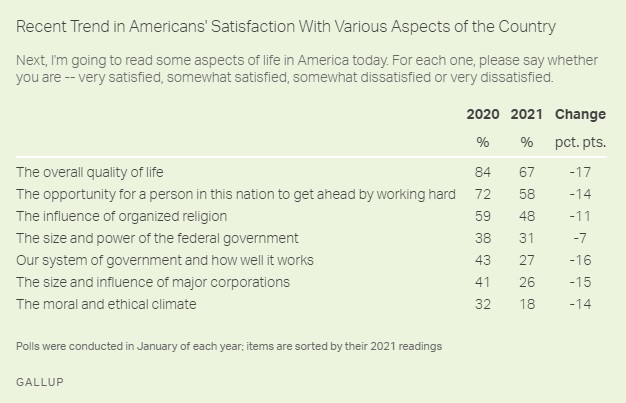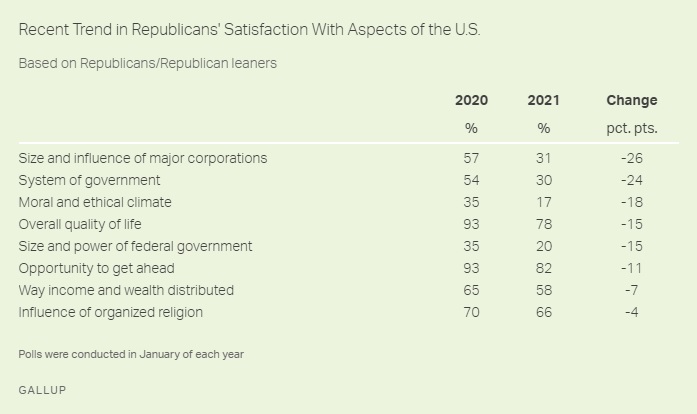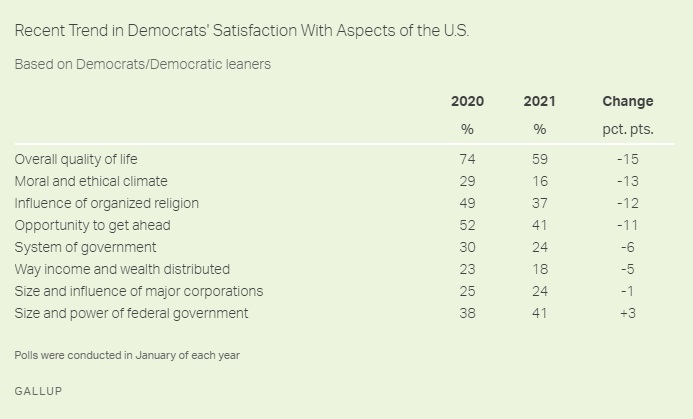 Nearly 100 million Americans support secession.
New report on faith in American democracy and elections from @BrightLineWatch

29% of respondents say they'd support dissolving the US into smaller, "like-minded" nations, including 50% of Republicans in the South and 41% of Ds on west-coast stateshttps://t.co/82paOCufTl pic.twitter.com/U1bZGd92i7

— G. Elliott Morris (@gelliottmorris) February 18, 2021
Read More @ InformationLiberation.com