by Chris Menahan, Information Liberation: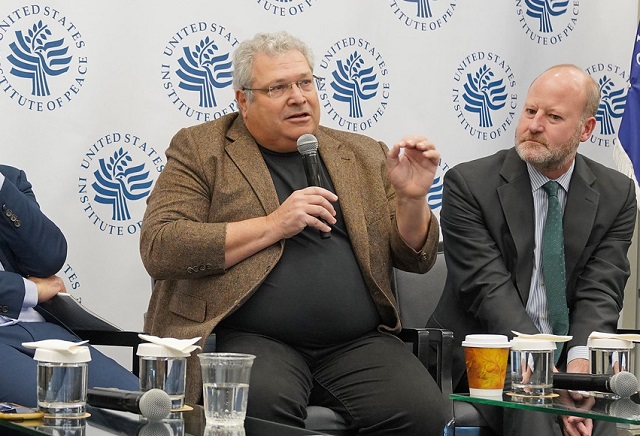 Americans who don't support "forever wars" in the Middle East in service of the "liberal world order" are simply showing their "intolerance," so says PNAC co-founder Robert Kagan in Foreign Affairs magazine.
From Foreign Affairs, "A Superpower, Like It or Not," subheadline, "Why Americans Must Accept Their Global Role":
That Americans refer to the relatively low-cost military involvements in Afghanistan and Iraq as "forever wars" is just the latest example of their intolerance for the messy and unending business of preserving a general peace and acting to forestall threats. In both cases, Americans had one foot out the door the moment they entered, which hampered their ability to gain control of difficult situations.
TRUTH LIVES on at https://sgtreport.tv/
Today in gaslighting, pic.twitter.com/BBc1SoYGtl

— Casey McNeill (@mcneillcasey) February 19, 2021
Shame on you, America!
Opposing the wars in Afghanistan is also an attack on women's rights, as the Washington Post noted last week:
Washington Post, which gave us the Afghan Papers, demands the US stay to defend gains it "has fought for over nearly 20 years," which are "rights for women, a vibrant civil society and the rudiments of democracy." Who doesn't join the US military for that?https://t.co/ZchHM12kdp pic.twitter.com/CGOdo55ZcX

— Richard Hanania (@RichardHanania) February 15, 2021
The left and right agree, we need to stay in the Middle East forever to advance liberalism!
By withdrawing our troops from Afghanistan you are condemning millions of women to the Stone Age. No education, no choice about who they marry. They will become property when the Taliban takes over. Is that what you really want Ro? https://t.co/7VR9ZJUz8W

— Howard Dean (@GovHowardDean) December 21, 2018
Read More @ InformationLiberation.com