by Harvey Organ, Harvey Organ Blog: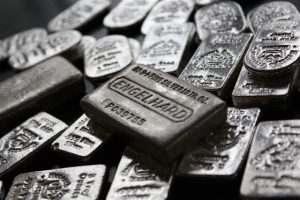 GOLD DOWN $9.85 TO $1856.40//SILVER DOWN 10 CENTS TO $25.40//GOLD TONNAGE STANDING INCREASES TO 6.5 TONNES/SILVER OZ STANDING RISES CONSIDERABLY: UP TO 6.88 MILLION OZ//CONORAVIRUS UPDATES//VACCINE UPDATES//EURO SLIES AS THE EU HINTS AT A CURRENCY WAR//BOMB SQUAD ARRIVES AT HQ OF ASTRAZENECA AT A PLANT THAT MAKES ITS VACCINE//ISRAEL WILL ATTACK IRAN IF BIDEN RE ENTERS THEIR NUCLEAR DEAL//MIGRANTS ARE INCREASING AT AN INCREASING RATE COMING FROM THE SOUTH HEADING FOR THE USA//MORE TROUBLES FOR BOEING//TEXAS TO VOTE TO SECEDE FROM THE USA//SWAMP STORIES FOR YOU TONIGHT
TRUTH LIVES on at https://sgtreport.tv/
GOLD:$1856.40 DOWN  $9.85   The quote is London spot price
Silver:$25.40. DOWN  $0.10   London spot price ( cash market)
your data…
Closing access prices:  London spot
i)Gold : $1851.00  LONDON SPOT  4:30 pm
ii)SILVER:  $25.46//LONDON SPOT  4:30 pm
We have two more reading days after today. I expect a rather large February delivery month for gold.
DONATE
Click here
 if you wish to send a donation. I sincerely appreciate it as this site takes a lot of preparation.
EXCHANGE: COMEX
CONTRACT: JANUARY 2021 COMEX 100 GOLD FUTURES
SETTLEMENT: 1,850.700000000 USD
INTENT DATE: 01/26/2021 DELIVERY DATE: 01/28/2021
FIRM ORG FIRM NAME ISSUED STOPPED
____________________________________________________________________________________________
624 H BOFA SECURITIES 8
657 C MORGAN STANLEY 7
661 C JP MORGAN 1
905 C ADM 2
____________________________________________________________________________________________
TOTAL: 9 9
MONTH TO DATE: 2,038
JPMorgan has been receiving gold with reckless abandon and sometimes supplying (stopping)
receiving today: 1/9
issued:0
GOLDMAN SACHS STOPPED 0 CONTRACTS.
NUMBER OF NOTICES FILED TODAY FOR  JAN. CONTRACT: 9 NOTICE(S) FOR 900 OZ  (0.02799 tonnes)
TOTAL NUMBER OF NOTICES FILED SO FAR:  2038 NOTICES FOR 203800 OZ  (6.3390 tonnes)
91 NOTICE(S) FILED TODAY FOR 455,000  OZ/
total number of notices filed so far this month: 1285 for 6,425,000  oz
BITCOIN MORNING QUOTE  $30,846   DOWN 1793
BITCOIN AFTERNOON QUOTE.:  $31,450  DOWN 894 DOLLARS .
xxxxxxxxxxxxxxxxxxxxxxxxxxxxxxxxxxxxxxxxxxxxx
GLD AND SLV INVENTORIES:
WITH GOLD DOWN $9.85  AND NO PHYSICAL TO BE FOUND ANYWHERE:
WITH ALL REFINERS CLOSED//MEXICO ORDERING ALL MINES SHUT:   WHERE ARE THEY GETTING THE "PHYSICAL?
A SMALL CHANGE IN GOLD INVENTORY AT THE GLD: A WITHDRAWAL OF .87 TONNES FROM THE GLD.
GLD: 1,272.88 TONNES OF GOLD//
WITH SILVER DOWN 10 CENTS TODAY: AND WITH NO SILVER AROUND:
NO CHANGES IN SILVER INVENTORY AT THE SLV..
INVENTORY RESTS AT:
SLV: 576.343  MILLION OZ./
XXXXXXXXXXXXXXXXXXXXXXXXX
Let us have a look at the data for today
xxxxxxxxxxxxxxxxxxxxxxxxxxxxxxxxxxxxxxxxxxxxxxxxxxxxxxxxxxxxxxxxxxxxxxxxxx
IN SILVER THE COMEX OI ROSEBY A SMALL SIZED 132 CONTRACTS FROM 156,235 UP TO 167,880, AND CLOSER TO  OUR NEW RECORD OF 244,710, (FEB 25/2020. THE GAIN IN OI OCCURRED WITH OUR SMALL $0.07 GAIN IN SILVER PRICING AT THE COMEX. IT SEEMS THAT THE LOSS IN COMEX OI IS  DUE TO CONSIDERABLE BANKER AND ALGO  SHORT COVERING..  COUPLED AGAINST A TINY EXCHANGE FOR PHYSICAL. WE ALSO HAD ZERO LONG LIQUIDATION, AND A STRONG INCREASE IN SILVER OUNCES STANDINGAT THE COMEX FOR JAN.  WE HAD A STRONG NET GAIN IN OUR TWO EXCHANGES OF 1736CONTRACTS  (SEE CALCULATIONS BELOW).
WE WERE  NOTIFIED  THAT WE HAD A STRONG  NUMBER OF  COMEX LONGS TRANSFERRING THEIR CONTRACTS TO LONDON THROUGH THE EFP ROUTE:  1282, AS WE HAD THE FOLLOWING ISSUANCE:  MARCH  1282 FOR ZERO ALL  OTHER MONTHS  AND THEREFORE TOTAL ISSUANCE  1282 CONTRACTS. THE BANKERS ARE NOW BEING BITTEN BY THOSE SERIAL FORWARDS (EFP'S CIRCULATING IN LONDON)AS THEY ARE NOW BEING EXERCISED AND COMING BACK TO NEW YORK FOR REDEMPTION OF METAL.  THE COST TO SERVICE THESE SERIAL FORWARDS IS HIGH TO OUR BANKERS  BUT THEY HAVE NO CHOICE BUT TO ISSUE A FEW OF THEM!
HISTORY OF SILVER OZ STANDING AT THE COMEX FOR THE PAST 26 MONTHS.
JUNE/2018. (5.420 MILLION OZ);
FOR JULY: 30.370 MILLION OZ
FOR AUG., 6.065 MILLION OZ
FOR SEPT. 39.505 MILLION  OZ S
FOR OCT.2.525 MILLION OZ.
FOR NOV:  A HUGE 7.440 MILLION OZ STANDING  AND
21.925 MILLION OZ FINALLY STAND FOR DECEMBER.
5.845 MILLION OZ STAND IN JANUARY.
2.955 MILLION OZ STANDING FOR FEBRUARY.:
27.120 MILLION OZ STANDING IN MARCH.
3.875 MILLION OZ STANDING FOR SILVER IN APRIL.
18.845 MILLION OZ STANDING FOR SILVER IN MAY.
2.660 MILLION OZ STANDING FOR SILVER IN JUNE//
22.605 MILLION OZ  STANDING FOR JULY
10.025   MILLION OZ INITIAL STANDING IN AUGUST.
43.030   MILLION OZ INITIALLY STANDING IN SEPT. (HUGE)
7.32     MILLION OZ INITIALLY STANDING IN OCT
2.630     MILLION OZ STANDING FOR NOV.
20.970   MILLION OZ  FINAL STANDING IN DEC
5.075     MILLION OZ FINAL STANDING IN JAN
1.480    MILLION OZ FINAL STANDING IN FEB
23.005  MILLION OZ FINAL STANDING FOR MAR
4.660  MILLION OZ FINAL STANDING FOR APRIL
45.220 MILLION OZ FINAL STANDING FOR MAY
2.205  MILLION OF FINAL STANDING FOR JUNE
86.470 MILLION OZ FINAL STANDING IN JULY.
6.475 MILLION OZ FINAL STANDING IN AUGUST
55.400 MILLION OZ FINAL STANDING IN SEPT
8.900 MILLION OZ INITIALLY STANDING IN OCT.
3.950 MILLION OZ FINAL STANDING IN NOV.
46.685 MILLION OZ FINAL STANDING FOR DEC.
6.880 MILLION INITIAL STANDING FOR JAN 2021
TUESDAY, AGAIN OUR CROOKS USED COPIOUS PAPER IN ORDER TO LIQUIDATE SILVER'S PRICE…AND THEY WERE UNSUCCESSFUL IN KNOCKING THE PRICE OF SILVER DOWN (IT ROSE 7 CENTS) ).. AND, OUR OFFICIAL SECTOR/BANKERS WERE   UNSUCCESSFUL IN THEIR ATTEMPT TO FLEECE  ANY SILVER LONGS AS WE HAD A STRONG GAIN IN OUR TWO EXCHANGES (1736 CONTRACTS). NO DOUBT THE TOTAL GAIN IN OI IN OUR TWO EXCHANGES WERE DUE TO i)BANKER/ALGO SHORT COVERING.  WE ALSO HAD  ii)  A STRONG ISSUANCE OF EXCHANGE FOR PHYSICALS 2) A STRONG GAIN IN SILVER OZ  STANDING  FOR JANUARY, iii) SMALL COMEX GAIN AND iv) ZERO LONG LIQUIDATION. YOU CAN BET THE FARM THAT OUR BANKERS  ARE DESPERATE TO LIQUIDATE THEIR HUGE SHORT POSITIONS IN SILVER..
HISTORICAL ACCUMULATION OF EXCHANGE FOR PHYSICALS
JAN
ACCUMULATION FOR EFP'S/SILVER/J.P.MORGAN'S HOUSE OF BRIBES, / STARTING FROM FIRST DAY /FOR MONTH OF JAN:
16,708 CONTRACTS (FOR 16 TRADING DAY(S) TOTAL 16,708 CONTRACTS) OR 83.54 MILLION OZ: (AVERAGE PER DAY: 982 CONTRACTS OR 4.914 MILLION OZ/DAY)
TO GIVE YOU AN IDEA AS TO THE HUGE SUPPLY THIS MONTH IN SILVER:  SO FAR THIS MONTH OF JAN: 83.54 MILLION PAPER OZ HAVE MORPHED OVER TO LONDON.
TO GIVE YOU AN IDEA AS TO THE HUGE SUPPLY THIS MONTH IN SILVER:  SO FAR THIS MONTH OF JAN: 83.54 MILLION PAPER OZ HAVE MORPHED OVER TO LONDON.
ACCUMULATION IN YEAR 2021 TO DATE SILVER EFP'S:          83.54MILLION OZ.
JAN EFP ACCUMULATION SO FAR:  83.54 MILLION OZ   (RAPIDLY INCREASING AGAIN)
RESULT: WE HAD A SMALL SIZED INCREASE IN COMEX OI SILVER COMEX CONTRACTS OF 132, WITH OUR TINY $0.07 RISE IN SILVER PRICING AT THE COMEX ///TUESDAY.…THE CME NOTIFIED US THAT WE HAD A STRONG SIZED EFP ISSUANCE OF 1282 CONTRACTS WHICH  EXITED OUT OF THE SILVER COMEX  TO LONDON  AS FORWARDS.
TODAY WE GAINED A STRONG SIZED 1414 OI CONTRACTS ON THE TWO EXCHANGES (WITH OUR $0.07 GAIN IN PRICE)//
THE TALLY//EXCHANGE FOR PHYSICALS
i.e 1278 OPEN INTEREST CONTRACTS HEADED FOR LONDON  (EFP's) TOGETHER WITH A SMALL SIZED INCREASE OF 132 OI COMEX CONTRACTS. AND ALL OF THIS DEMAND HAPPENED WITH OUR $0.07 RISE IN PRICE OF SILVER/AND A CLOSING PRICE OF $25.50 // TUESDAY'S TRADING. YET WE STILL HAVE A STRONG AMOUNT OF SILVER STANDING AT THE COMEX FOR DELIVERY. 
FOR THE NEW JANUARY  DELIVERY MONTH/ THEY FILED AT THE COMEX: 6 NOTICE(S) FOR 30,000 OZ OF SILVER.
IN SILVER,PRIOR TO TODAY, WE  SET THE NEW COMEX RECORD OF OPEN INTEREST AT 244,196 CONTRACTS ON AUG 22.2018. AND AGAIN THIS HAS BEEN SET WITH A LOW PRICE OF $14.70//TODAY'S RECORD OF 244,705 WAS SET WITH A PRICE OF: 18.91 (FEB 25/2020)
AND YET, WITH THE EXTREMELY HIGH EFP ISSUANCE, WE HAVE A CONTINUAL LOW PRICE OF SILVER DESPITE THE ABOVE HUGE DEMAND.  TO ME THE ONLY ANSWER IS THAT WE HAVE SOVEREIGN  (CHINA) WHO IS ENDEAVOURING TO GOBBLE UP ALL AVAILABLE PHYSICAL SILVER NO MATTER WHERE, EXACTLY WHAT J.P.MORGAN IS DOING. AND IT IS MY BELIEF THAT J.P.MORGAN IS HOLDING ITS SILVER FOR ITS BENEFICIAL OWNER..THE USA GOVERNMENT WHO IN TURN IS HOLDING THAT SILVER FOR CHINA.(FOR A SILVER LOAN REPAYMENT)
GOLD
IN GOLD, THE COMEX OPEN INTEREST FELL BY A HUGE 16,534 CONTRACTS TO 534,574 AND FURTHER FROM OUR NEW RECORD (SET JAN 24/2020) AT 799,541 AND  PREVIOUS TO THAT: (SET JAN 6/2020) AT 797,110.
THE HUGE SIZED LOSS IN COMEX OI OCCURRED WITH OUR VERY  LOSS IN PRICE  OF $4.15 /// COMEX GOLD TRADING// TUESDAY. WE PROBABLY HAD SOME BANKER/ALGO SHORT COVERING  ACCOMPANYING OUR SMALL EXCHANGE FOR  PHYSICAL ISSUANCE. WE  HAD ZERO LONG LIQUIDATION AS THE ENTIRE LOSS OF COMEX OI WAS DUE TO THE COMMENCEMENT OF SPREADER LIQUIDATION. WE A STRONG INCREASE IN GOLD OUNCES STANDING AT THE COMEX AT 6.500 TONNES….THIS ALL HAPPENED WITH OUR  FALL IN PRICE OF $4.15.
WE HAD A VOLUME OF 0    4 -GC CONTRACTS//OPEN INTEREST  0//
WE HAD A STRONG LOSS OF 14,313 CONTRACTS  (44.52 TONNES) ON OUR TWO EXCHANGES.. 
THE CME RELEASED THE DATA FOR EFP ISSUANCE AND IT TOTALED A SMALL SIZED 1502 CONTRACTS:
CONTRACT . FEB:1502,  APRIL:  0  ALL OTHER MONTHS ZERO//TOTAL: 1502.  The NEW COMEX OI for the gold complex rests at 534,574. ALSO REMEMBER THAT THERE WILL BE A DELAY IN THE ISSUANCE OF EFP'S.  THE BANKERS REMOVE LONG POSITIONS OF COMEX GOLD IMMEDIATELY.  THEN THEY ORCHESTRATE THEIR PRIVATE EXCHANGE DEAL WITH THE LONGS AND THAT COULD TAKE AN ADDITIONAL, 48 HRS SO WE GENERALLY DO NOT GET A MATCH WITH RESPECT TO DEPARTING COMEX LONGS AND NEW EFP LONG TRANSFERS. . EVEN THOUGH THE BANKERS ISSUED THESE MONSTROUS EFPS, THE OBLIGATION STILL RESTS WITH THE BANKERS TO SUPPLY METAL BUT IT TRANSFERS THE RISK TO A LONDON BANKER OBLIGATION AND NOT A NEW YORK COMEX OBLIGATION. LONGS RECEIVE A FIAT BONUS TOGETHER WITH A LONG LONDON FORWARD. THUS, BY THESE ACTIONS, THE BANKERS AT THE COMEX HAVE JUST STATED THAT THEY HAVE NO APPRECIABLE METAL!! THIS IS A MASSIVE FRAUD: THEY CANNOT SUPPLY ANY METAL TO OUR COMEX LONGS BUT THEY ARE QUITE WILLING TO SUPPLY MASSIVE NON BACKED GOLD (AND SILVER) PAPER KNOWING THAT THEY HAVE NO METAL TO SATISFY OUR LONGS. LONDON IS NOW SEVERELY BACKWARD IN BOTH GOLD AND SILVER  AND WE ARE WITNESSING DELAYS IN ACTUAL DELIVERIES.
Read More @ HarveyOrganBlog.com