by Chris Menahan, Information Liberation: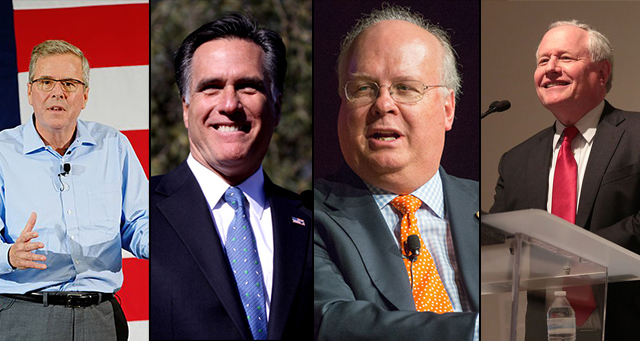 The neocon scum of the earth rushed to congratulate Joe Biden after the media prematurely declared him the projected winner of the presidential election on Saturday.
No doubt they're all gunning for cabinet positions.
Congratulations to President-elect Biden. I have prayed for our President most of my adult life. I will be praying for you and your success. Now is the time to heal deep wounds. Many are counting on you to lead the way.

— Jeb Bush (@JebBush) November 7, 2020
Ann and I extend our congratulations to President-elect Joe Biden and Vice President-elect Kamala Harris. We know both of them as people of good will and admirable character. We pray that God may bless them in the days and years ahead.

— Mitt Romney (@MittRomney) November 7, 2020
Karl Rove is now congratulating Joe Biden in a Fox News phone interview

— Ben Jacobs (@Bencjacobs) November 7, 2020
I want to express admiration for and appreciation to my colleagues at @RVAT2020 and @ForTheRuleOfLaw and @BulwarkOnline; to those who stepped up to film testimonials or otherwise join us at @RVAT2020; to the generous supporters of these efforts; and to our allies in a good fight.

— Bill Kristol (@BillKristol) November 7, 2020
We did it, Reddit!
We got rid of Cheeto Hitler and now we can get back to being ruled by neocons!
CNN had John Kasich (who got less than 1 percent support during the GOP primaries) on to b*tch-slap libtards and tell them they're not getting sh*t.
Read More @ InformationLiberation.com