by Jim Quinn, The Burning Platform: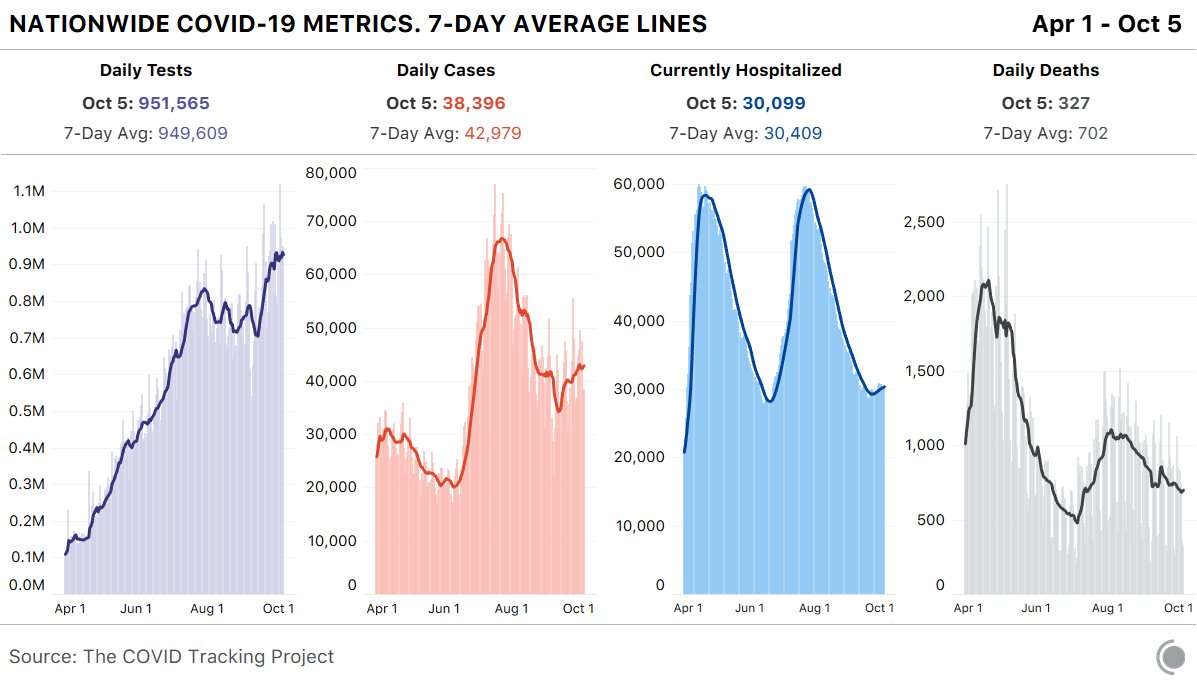 This isn't a pandemic. It's a casedemic. They are now testing over 1 million people per week, whether they feel sick or not. Most is being driven by universities, who are 90% liberal leaning. Despite the massive increase in testing, cases are down 36% since the July peak.
The only metrics that should matter are hospitalizations and deaths. Hospitalizations are down 50% from the July peak. Deaths are down 67% from the April peak and down 33% from the August lower peak. 
The actual data shows a fabulous improvement. Have you heard any of these facts from the left wing mainstream media? Absolutely not. They have a narrative of fear to sell and a president to get rid of. The scamdemic will continue until the left destroys the country.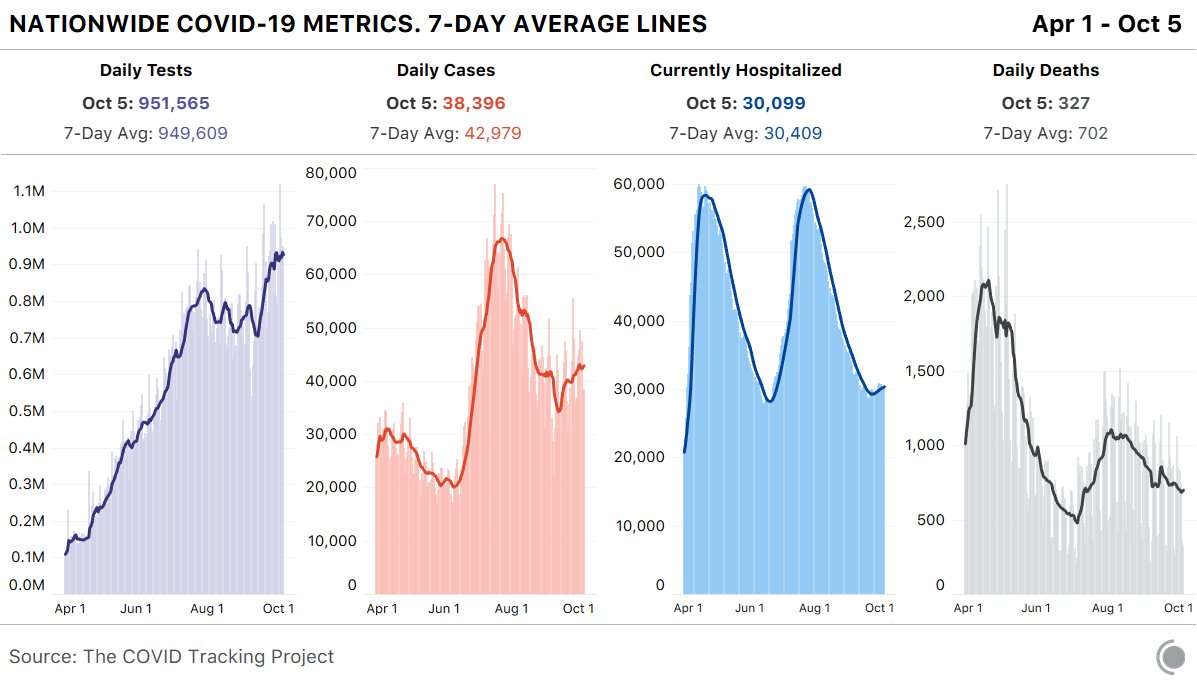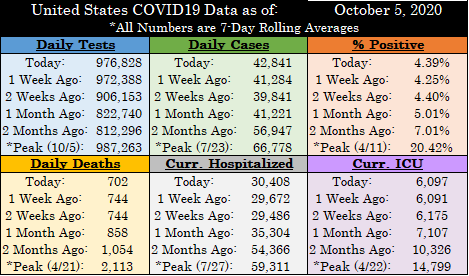 Read More @ TheBurningPlatform.com