by Chris Menahan, Information Liberation: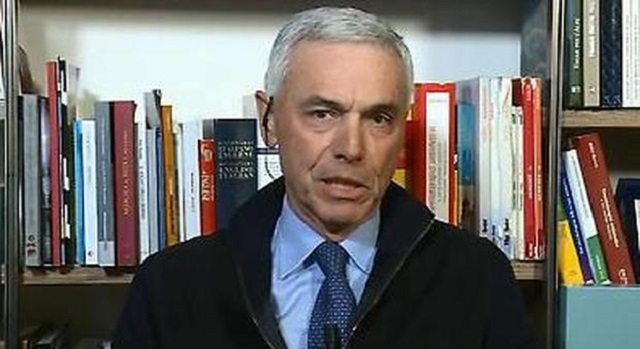 Italy's ruling leftists refused to close their borders as the coronavirus spread throughout the world to avoid appeasing "racist" right-wingers who were demanding travel be shut down — now their death toll from the virus has surpassed China's and their hospitals are beyond their breaking point.
From Voice of Europe:
An Italian virologist has said that fears of being accused of racism slowed the Italian government's initial response to the coronavirus (COVID-19) epidemic.
Dr. Giorgio Palù is a Professor of Virology and Microbiology at the University of Padova, and he was formerly the President of the European and Italian Society for Virology. In an interview with CNN, he said that the reason the disease has struck Italy so fiercely is because the government delayed imposing travel restrictions on people coming from China until it was too late. He said the country's response was "lazy in the beginning" because of "too much politics."

"There was a proposal to isolate people coming from the epicenter, coming from China," Palù told CNN. "Then it became seen as racist, but they were people coming from the outbreak."

Since then, Italy has become the hardest-hit country in the world after China, and has had the most victims in Europe by far. The first confirmed cases of the infection in Italy were found in two Chinese tourists in January. As of now there have been nearly 36,000 confirmed cases, and nearly 4,000 people have died from the disease.
The official coronavirus death toll in Italy surpassed China on Thursday.
From CNN:
The number of deaths in Italy reached 3,405 on Thursday, the Italian Civil Protection Agency said at a news conference — 156 more than China's toll, which, according to Johns Hopkins University, stands at 3,249.

The total number of cases in Italy rose to 41,035 with 5,322 new cases, officials added.
They've had so many deaths their crematoriums can't even keep up.
An Italian mayor says that his city's crematory is now "unable to dispose of all the work it has to do," as there have been so many bodies of those who have been killed by the Chinese virus. https://t.co/cxFTVygcAC

— Alana Mastrangelo (@ARmastrangelo) March 18, 2020
Read More @ InformationLiberation.com