by Stefan Stanford, All News Pipeline: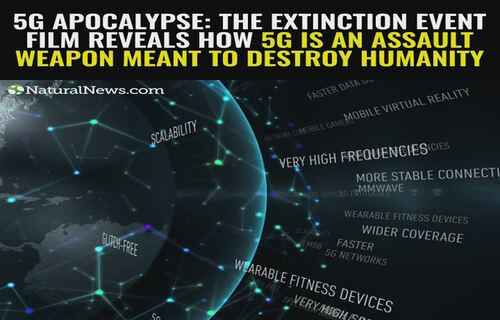 – Why The '5G Revolution' Could Bring The '5G Apocalypse'
While globalists happily push 5G into America and now on a fast-track with words like '5G Revolution' being tossed around, the website Scientific American recently put out this story within which they warned "We Have No Reason to Believe 5G Is Safe". As this story Steve Quayle linked to Sunday over at the Mind Unleashed reports of the Scientific American story, of particular significance is the fact that SciAm is the oldest continuously published monthly magazine in the United States, founded by inventor and publisher Rufus M. Porter in 1845, and running monthly since 1921. It is a highly influential publication, widely reputed for its rigorous scientific standards, and lauded by today's fact-checkers as highly credible and staunchly pro-science.
With the Scientific American story reporting that "the technology is coming, but contrary to what some people say, there could be health risks", their story confirmed much of what the independent media has been reporting for the past couple of years about 5G, that America is flying blind into a potentially disastrous health mess with potential damages to human beings including:
Millimeter waves are mostly absorbed within a few millimeters of human skin and in the surface layers of the cornea. Short-term exposure can have adverse physiological effects in the peripheral nervous system, the immune system and the cardiovascular system. The research suggests that long-term exposure may pose health risks to the skin (e.g., melanoma), the eyes (e.g., ocular melanoma) and the testes (e.g., sterility).
And as we've reported numerous times previously on ANP, with 5G technology using the same millimeter waves as the Pentagon's Crowd-Control Active Denial Systems, we're not surprised that one so-called 'conspiracy theorist' in the UK recently took apart a 5G streetlight that was sent to him by a whistleblower and found technology equivalent to a weapon's system.
Since we know that not everyone is going to take the word of a 'conspiracy theorist' about the dangers of 5G, before we go any further, let's take a look at a recent warning given by one Medical doctor, Dr. Martin Pall, in this story titled "5G and the Wireless Revolution: When Progress Becomes a Death Sentence". Much more below including how we can go about protecting ourselves from 5G and other wireless radiation as also heard in the final video at the bottom of this story. These quotes from Dr. Pall are mind boggling.
"Without any 5G, without any expansion of 4G, without putting any radar units in cars, all of these things are being planned for us, I believe we'll be going…our reproduction will crash essentially to zero within probably about 2-3 years….5G, it could be months…"
"The regulatory agencies around the world have been corrupted by the industry and are serving the goals of the industry, and are not serving the goals of the people that they're supposed to be protecting."
You can hear directly from Dr. Pall in the 3rd video at the bottom of this story in which he expands upon those thoughts above and much more, warning the fast-tracking of 5G across America is absolutely insane.
(ANP EMERGENCY FUNDRAISER! Due to Susan Duclos' recent heart attacks and hospitalization, All News Pipeline will need a little bit of financial help in the days ahead. If you like stories like this, please consider donating to ANP to help keep us in this 'Info-war' for America at a time of systematic censorship and corruption.)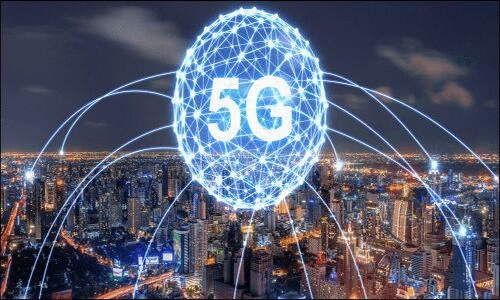 While the 
FCC continues over and over and over again to say that 5G is safe
, the extended excerpt below which comes to us from this story over at Global Research titled "
5G Danger: 13 Reasons 5G Wireless Technology Will Be a Catastrophe for Humanity
" gives us many reasons to believe otherwise.
The 5G danger can't be overstated. 5G (5th Generation) is now being actively rolled out in many cities around the world. Simultaneously, as awareness over its horrific health and privacy impacts is rising, many places are issuing moratoriums on it or banning it, such as the entire nation of Belgium, the city of Vaud (Switzerland) and San Francisco (USA). Radiofrequency radiation (RF or RFR) and electromagnetic fields (EMF) are being increasingly recognized as new types of pollution – environmental pollution.
Here are 13 reasons exposing the 5G danger, which could turn into an unmitigated health and privacy catastrophe if enough people don't rise up to stop it.
1. 5G Danger: Hijacking Your Sweat Duct Antennae
The 5G network uses and broadcasts frequencies which affect our sweat ducts, which act as antennae. In other words, our largest organ, the skin, can be influenced and manipulated by 5G. As I reported in this the article "5G and IoT: Total Technological Control Grid Being Rolled Out Fast", scientist Dr. Ben-Ishai exposed the connection between 5G and our body's sweat ducts.
"[The 5G frequencies] will zap [us] with wavelengths that will interact with the geometrical structure of our skin … We found that sweat ducts work like helical antennas … the sweat duct was an integral part of the mechanism for the absorption of energy, electromagnetic, between 75-100 GHz, and that if you changed the character of the sweat duct, i.e. made it work, you could actually change that absorption at some point, and if you could do that you could trace how a person is under stress."
2. 5G Danger: 5G Amplifies EMF Damage via VGCCs
Wireless radiation and EMF scientist Dr. Martin Pall has done groundbreaking research in explaining exactly how EMFs cause premature aging and injury to the human body, including damage to fertility, brains, hearts and even DNA! He pioneered research showing how EMFs activate the body's VGCCs (Voltage-gated calcium channels) which causes them to release excess calcium ions into the cell. This then leads to nitric oxide (NO) and superoxide which react nearly instantaneously to form peroxynitrite and free radicals. Many studies like this show peroxynitrite damages DNA. Dr. Pall has stated unequivocally that the "5G rollout is absolutely insane."
3. 5G Danger: Pulsed Wave Far More Damaging than Continuous Wave Radiation
A significant and unique feature of Smart Meters is that they emit pulsed wave radiation not continuous wave radiation. In other words, they run in start-stop cycles of emitting a burst of EMF then going temporarily inactive. This happens an incredibly high amount of times per day; court documents with testimony from utility companies (like Pacific Gas and Electric Company of California) reveal that smart meters send pulsed waves between 9,600 and 190,000 times per day!
4. 5G Danger: 5G Promotes Deep EMF Penetration
The main reason why cell or mobile phones are more dangerous for children than adults (apart from the fact that radiation absorption is cumulative over a lifetime) is due to EMF penetration.

Read More @ AllNewsPipeline.com