by Dagny Taggart, The Organic Prepper: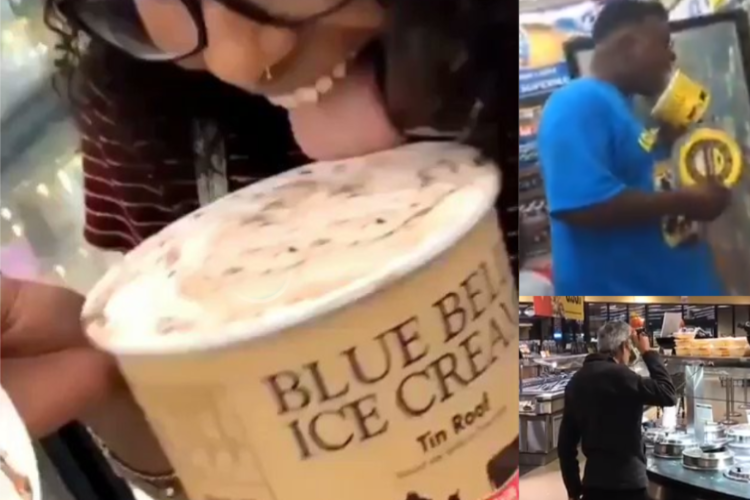 degenerate 
verb
de·​gen·​er·​ate | \ di-ˈje-nə-ˌrāt
to sink into a low intellectual or moral state
There are many reasons to be careful about food safety – recalls and contamination with bacteria sure seem fairly common these days – but it turns out, there's another menace lurking in grocery stores…
People.
Yesterday as I was scanning the news, a headline caught my attention:
Woman Wanted For Urinating On Potatoes At Pennsylvania Walmart, Police Say
Police released surveillance images of the woman on their website. Today, it was announced that the woman turned herself in:
According to police, the woman is accused of urinating on a bin of potatoes after entering the store. She left soon after.

Police identified that woman as Grace Brown. She is now being charged with criminal mischief, open lewdness, disorderly conduct, and public drunkness. She is awaiting a preliminary hearing. (source)
Thankfully, employees spotted the urine, cleaned and sanitized the area, and tossed out the potatoes.
This, unfortunately, is not the only recent case of someone tampering with food in a store.
People are recording themselves doing disgusting things in grocery stores.
Last month, a video of a young woman opening a half-gallon of Blue Bell Tin Roof ice cream, licking it, and putting it back in the freezer case went viral (it was viewed more than 13 MILLION times on Twitter). The incident occurred in a Walmart in Lufkin, Texas.
What kinda psychopathic behavior is this?! pic.twitter.com/T8AIdGpmuS

— Optimus Primal (@BlindDensetsu) June 29, 2019
Police later identified the teenager and her boyfriend but did not release their names because they are juveniles. "We do not intend to pursue charges against her as an 'adult' and therefore what happens from here is at the discretion of the juvenile justice system," Lufkin Police said in a statement.
Blue Bell isn't too happy about the incident or the bad publicity it has brought to the company. Many are questioning why the ice cream doesn't have a seal under the lid.
Blue Bell said in a statement that it was thankful that consumers had notified it about the video.
"We believe we may have recovered the half-gallon that was tampered with," Blue Bell's statement said. "Out of an abundance of caution, we have also removed all Tin Roof half gallons from that location."

"The safety of our ice cream is our highest priority, and we work hard to maintain the highest level of confidence of our customers," the company said. "Food tampering is not a joke, and we will not tolerate tampering with our products." (source)
Of course, because stupidity is contagious, another person had to tamper with ice cream.
And this time, it was an adult.
A 36-year-old man was arrested in Louisiana after he was allegedly recorded opening a carton of Blue Bell Ice Cream, licking it, and poking it with his finger before putting it back in the freezer case. Police say they found evidence that Lenise Martin III posted the video on Facebook, suggesting that he was seeking attention.
Read More @ TheOrganicPrepper.ca