by Susan Duclos, All News Pipeline: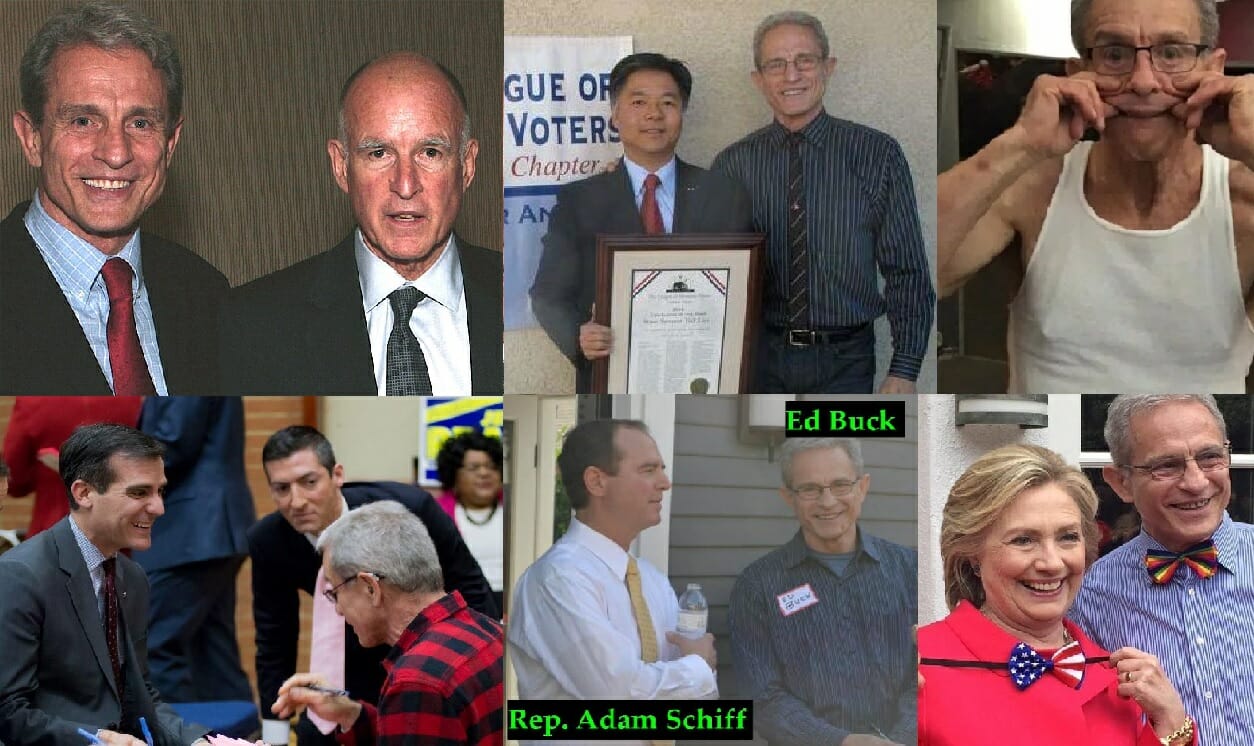 While we here at ANP still maintain that just because someone "associated" with another person that does not make them culpable in any crimes committed by said associate because "guilt by association" is not a legal thing, but when specific individuals associate with a long list of deviants, sexual predators and alleged child traffickers, it is fair to at least question those associations collectively.
Democrats have a long list of "associates" that have been accused and/or convicted of sexual crimes, some involving minors, which include  disgraced Hollywood mogul Harvey Weinstein, major Democrat donor Ed Buck, former congressman Anthony Weiner, actor Kevin Spacey, and we'll also take a look at the Clintons long association with recently arrested Jeffrey Epstein.
(If you appreciate stories like this, please consider donating to ANP to help keep us in this battle for the future of America.)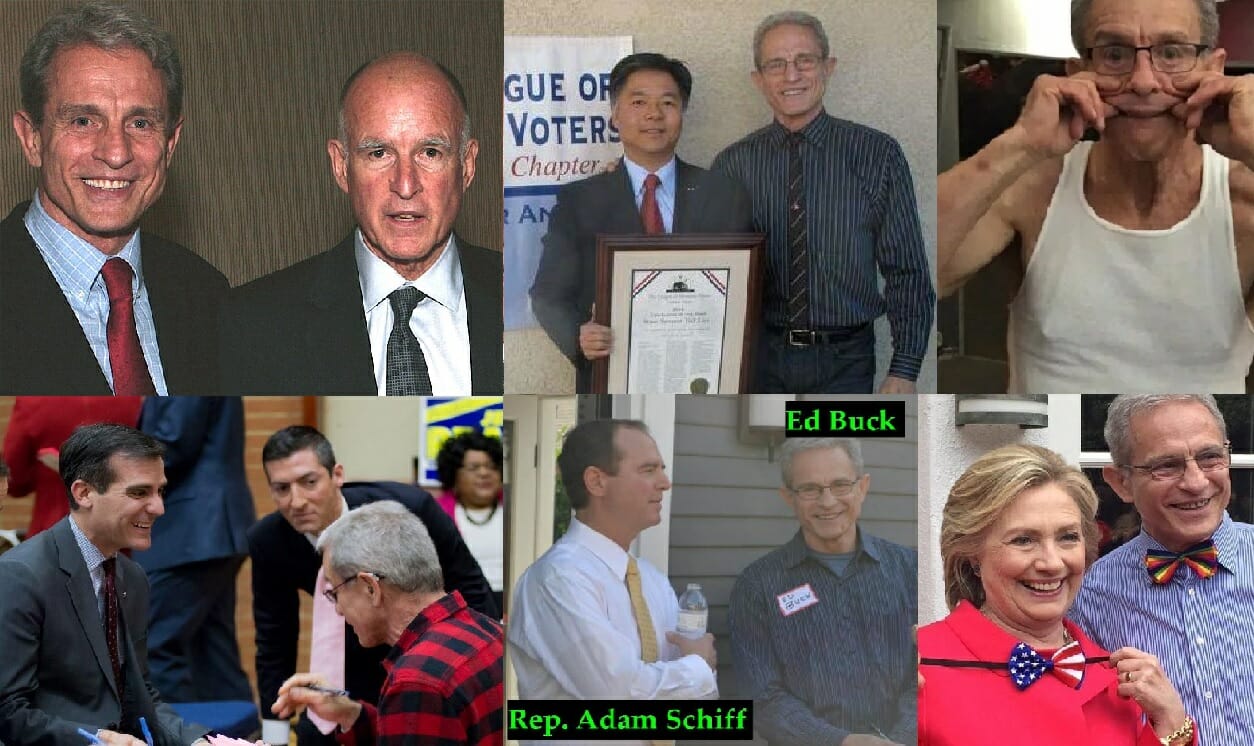 (Democrat donor Ed Buck with: Governor Jerry Brown, Rep. Ted Lieu, In a T-shirt, Los Angeles Mayor Eric Garcetti, Rep. Adam Schiff, and Hillary Clinton.)
DEM MEGADONOR ED BUCK ACCUSED OF TRAFFICKING AND REVENGE PORN AFTER 2 DIE IN HIS HOME
Democrat megadonor Ed Buck has had two gay black men that have died of a drug overdose inside of his home over the course of the last two years, as can be seen above, Buck regularly hobnobbed with Democrat politicians as well as generously donating to multiple Democrat politicians, including Hillary Clinton multiple times, as well as donating to a multitude of liberal causes.
January 2019, via Fox News, after the death of the second man in Buck's home:
But, critics are questioning whether Buck's race — both men found dead were black — or if his wealth or political ties to the Democratic Party influenced an initial investigation of the 64-year-old who has donated tens of thousands of dollars to a slew of liberal causes and candidates over the years, including Hillary Clinton, Barack Obama, and a who's who of top California politicians.

"He definitely has not been cooperative, as his attorney says. He refused to answer any questions when I tried speaking with him," Los Angeles County Sheriff's Department Homicide Investigator Quilmes Rodriguez told Fox News via email Wednesday night.

Officials said the investigation of the second death will include a review of Gemmel Moore's death in 2017. After a slow-moving investigation that went on for months, Buck was not charged.
While the district attorney declined to file criminal charges against Buck, the mother of one of the victims, 26-year-old Gemmel Moore who was found dead of a drug overdose in Buck's home in 2017, has filed an amended civil suit against Buck which accuses him of human trafficking and engaging in revenge porn, according to a CBS News report.
"Information we received from other victims of Ed Buck that Ed Buck loves to take pictures of these young men, loves to take videos of them in their inebriated state," Cannick said.

The amended complaint alleges that Buck "regularly solicits sex from black men in exchange for temporary housing and/or monetary compensation."

"Gemmel Moore at the time was 26 years old and Ed Buck flew him here from Texas," Cannick said. "And within 24 hours, he died of a crystal meth overdose."
The civil suit comes after another of Buck's hired "boy toys" publicly released descriptions and pictures of Buck's deviant fetishes, which included "making his sexual partner take Viagra, injecting drugs into his penis and injecting him with meth while he slept." Buck was also said to have commonly referred to the man as  'my n****r buddy', 'my straight n****r buddy', 'and 'black boy.'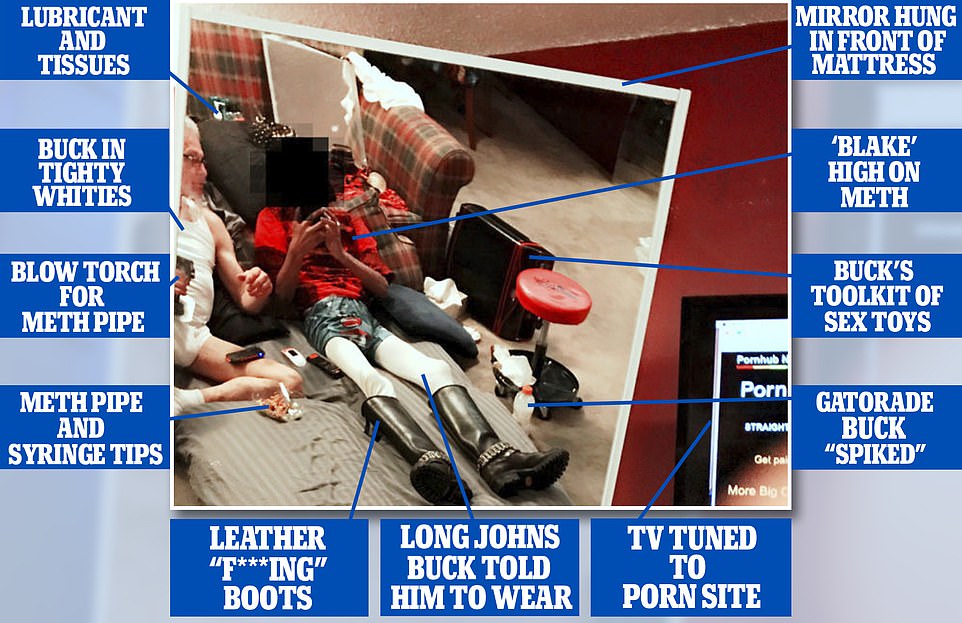 JEFFREY EPSTEIN AND THE CLINTONS
After the recent arrest of convicted pedophile Jeffrey Epstein on charges of sex trafficking and sex trafficking conspiracy, former president Bill Clinton issued a statement that even the New York Times is questioning, claiming that "In 2002 and 2003, President Clinton took a total of four trips on Jeffrey Epstein's airplane: one to Europe, one to Asia, and two to Africa, which included stops in connection with the work of the Clinton Foundation. Staff, supporters of the foundation, and his Secret Service detail traveled on every leg of every trip. He had one meeting with Epstein in his Harlem office in 2002, and around the same time made one brief visit to Epstein's New York apartment with a staff member and his security detail. He's not spoken to Epstein in well over a decade, and he has never been to Little St. James Island, Epstein's ranch in New Mexico, or his residence in Florida."
Read More @ AllNewsPipeline.com