by Lucas Nolan, Breitbart: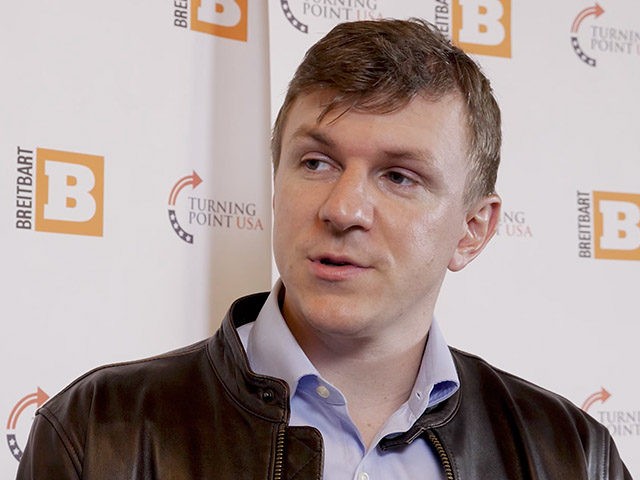 Investigative journalism group Project Veritas has dropped multiple major stories this month on Big tech — here are 5 times Big Tech tried to censor them as a result.
Recently, investigative journalism group Project Veritas has published multiple stories that have hit Silicon Valley tech giants such as Google hard, revealing the company's lack of respect for Congress and attempts to censor conservative opinions. As a result, Project Veritas has faced multiple attempts at censoring their stories off the Internet. Following a tweet from Project Veritas, Breitbart News has compiled a list of the various ways that Project Veritas has been censored in just the month of June alone.
1. @YouTube bans @Pinterest investigation
2. @Twitter suspends Veritas for Pinterest story
3. @reddit bans Project Veritas
4. @YouTube bans @Google investigation
5. @Vimeo removes Project Veritas account

DO THINK BIG TECH IS WORKING TOGETHER?

— Project Veritas (@Project_Veritas) 26 June 2019
1: YouTube Bans Videos About Veritas Investigation Into Pinterest
A recent investigation by Project Veritas revealed that Pinterest added Bible verses to a "sensitive terms" list and censored a major pro-life website as "pornography." Shortly after this, the Project Veritas' video featuring testimony from a Pinterest insider was removedfrom YouTube:
🚨🚨 YouTube has REMOVED our Pinterest Insider story 🚨🚨 The battle is on 🚨🚨 SUPPORT the insider who leaked the documents and got fired HERE: https://t.co/FLBzuLE65R pic.twitter.com/zWLfW2leRQ

— James O'Keefe (@JamesOKeefeIII) 12 June 2019
Project Veritas founder James O'Keefe said in a statement: "The established media and technology are so afraid of investigative journalism they need to censor it. YouTube calls REPORTING on someone by showing their face and name, and how they added a pro-life group to a porn blacklist, a 'privacy complaint.' Would they do this to NYT?"
2: Twitter Suspends Project Veritas Account Over Pinterest Story
Twitter also didn't seem to take kindly to Project Veritas revealing information leaked to them by an insider at Pinterest. Following the posting of the Pinterest story to Twitter, Project Veritas saw its account temporarily suspended from the platform:
Breaking News: Twitter has decided that investigative journalism is in violation of their terms of service – @Project_Veritas has been temporarily suspended from posting for tweeting internal communications from @Pinterest which show them calling @benshapiro a "white supremacist" pic.twitter.com/eJNDWEfanf

— James O'Keefe (@JamesOKeefeIII) 12 June 2019
This took place shortly after the removal of the Pinterest story from YouTube, adding further credence to claims that tech firms are colluding to shut down conservatives on their platforms.
3: Reddit Bans Project Veritas
Social media site and self-proclaimed "Front page of the Internet," Reddit also recently banned Project Veritas' account after the organization tried to post a link to their Google insider story.