by Cristina Laila, The Gateway Pundit: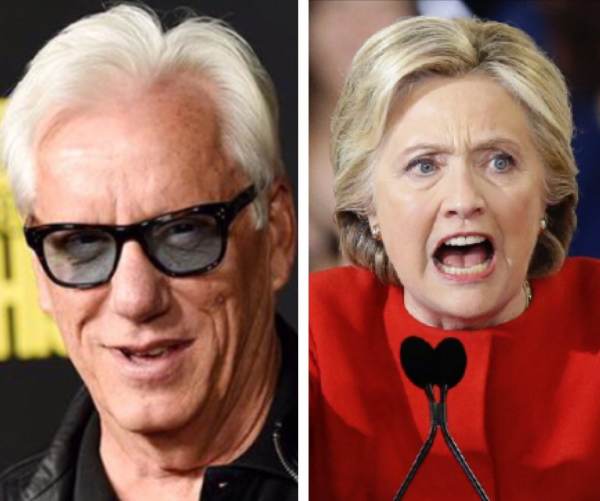 James Woods wished Americans a Happy New Year shortly after midnight Tuesday.
Everyone's favorite conservative actor, James Woods posted a video of Hillary Clinton slipping down steps in India and said, "Wishing all America a Hillary-free 2019!"
Hillary slipped down steps while visiting the Jahaz Mahal in Mumbai, India in March of 2018 despite two men holding her up.
James Woods used video of Hillary slipping down the steps in his New Year's Eve message
VIDEO:
Wishing all of America a Hillary-free 2019! pic.twitter.com/qUOtSSbpHt

— James Woods (@RealJamesWoods) 1 January 2019
Of course we would all love a 'Hillary-free' 2019, however it doesn't look like twice-failed presidential candidate will be exiting stage left any time soon.
Hillary Clinton has not ruled out a 2020 presidential bid.
In October, Philippe Reines, one of Hillary's longtime aides said she hasn't ruled out a 2020 run for the White House.
Hillary Clinton fueled 2020 rumors Monday after she posted another vintage photo of the first family to her Twitter account with a New Year's message.
Read More @ TheGatewayPundit.com