from True Pundit: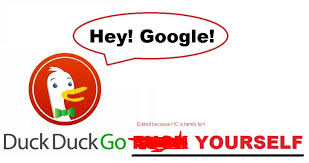 A new study about Google News shows that while everyone gets the same results, five liberal news organizations "alone" made up 49 percent of the total recommendations from the respective experiments. The five were The New York Times, CNN, Politico, The Washington Post and HuffPost.
The study, written by Columbia University PhD candidate Efrat Nechushtai and University of Oregon Shirley Papé Chair in Emerging Media chair Seth Lewis,  set to be published in the journal "Computers in Human Behavior," stated only 14 news organizations "made up 79% of the total number of news recommendations suggested to searchers."
Discussing the study with Wired, Lewis said, "Yes, Google News is dominated by mainstream news. If you consider mainstream news to be left-leaning, you will have concerns about the results you get from Google News.There's no question about that."
In the midst of the Tuesday fury over allegations that Google News uses a biased algorithm that results in far fewer links to conservative news sites, the top story on Google News was a CNN article defending Google News.
When readers went into Google, clicked "news," then clicked "top stories" in the U.S., the No. 1 link was a CNN article headlined "Trump slams Google search as 'rigged' — but it's not."
The piece lays out what President Trump has said about reports of Google bias, then provides a platform for the search engine to deny, deny, deny.