by Dave Hodges, The Common Sense Show: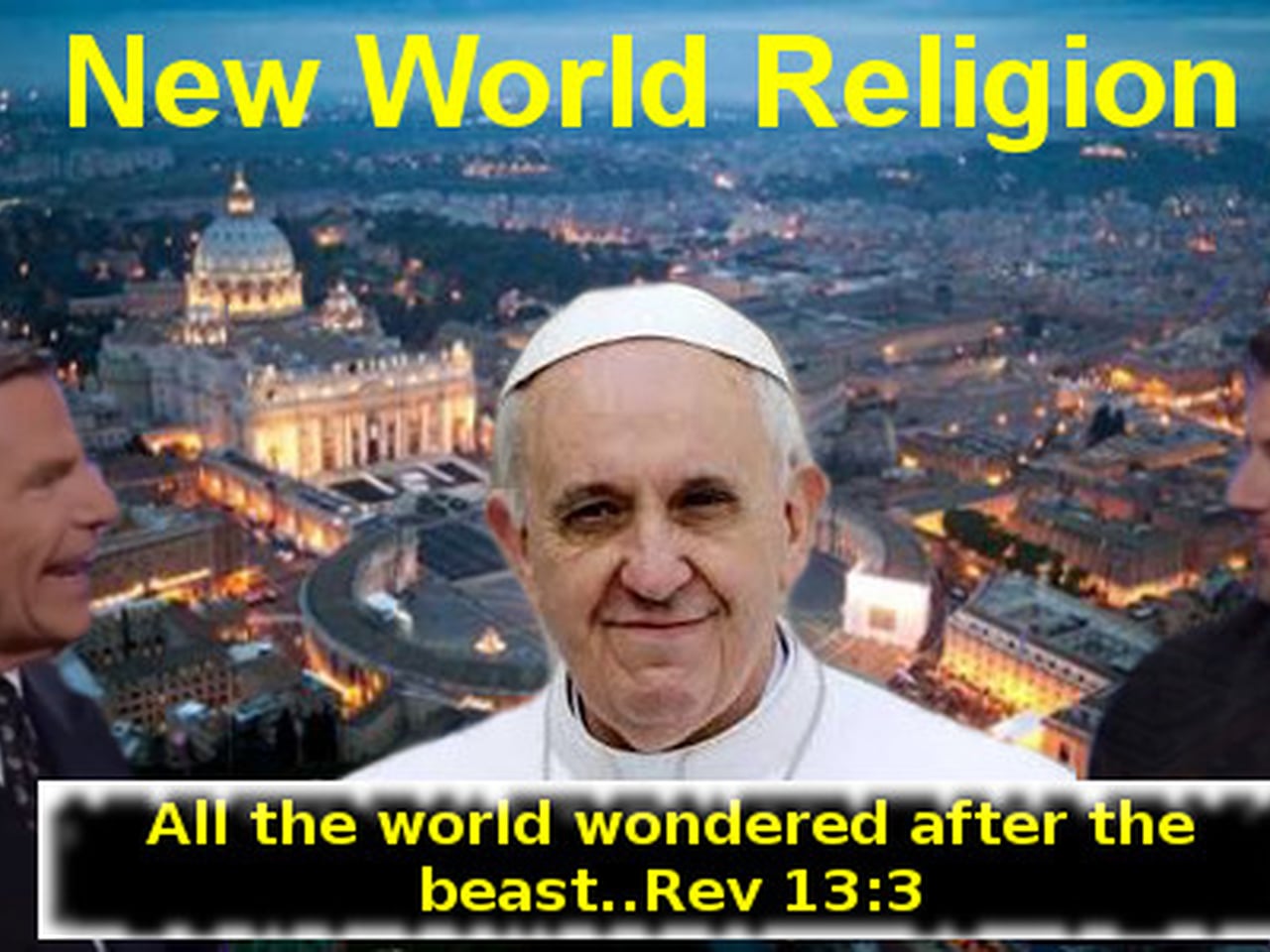 When the disgraced Richard Nixon was forced to resign his Presidency, or face certain impeachment, the country did not fall apart!  The Republican party did not go away. A few corrupt leaders were disgraced. Some went to prison and some lost their positions. The same can be said for this Pope. His Papacy is a disgrace to all Catholics worldwide. However, it does not mean that the Catholic church has to go into severe decline. Yet, it is the Christian duty of every Catholic to hold their clergy accountable and demand justice in the name of the victims. Short of a severe purge of the Catholic leadership in this matter, justice cannot be served. To sit by on the sideline and merely be a spectator is give to give implicit support for these illegal acts of sexual abuse and even murder. Silence makes every Catholic an accomplice. And make no mistake about it, this Pope is the Hillary Clinton of the Catholic church!
The Pope Should Be Charged with Racketeering
It is bad enough that the Pope betrayed Catholic doctrine to call for a new world religion that has been referred to as Chrislam which is the blending of the Catholic and Islamic faiths. No two faiths could be more diametrically opposed to each other. The Pope and his leadership have betrayed the Bible in calling for a new world order which can only be, by definition, Satanic. His incessant support of Agenda 21 policies constitute the proof in the pudding.
There are a multitude of publications that outline the misdeeds of this Pope and those clergy in his charge in favor of Satanically inspired New World Order interests. This Pope is completely compromised and from where I sit as he represents nothing that is genuinely Catholic or Christian. Amazingly, he still has his supporters and I can only attribute this support in the face of overwhelming evidence of criminal wrong-doing to be a bad case of cognitive dissonance.
The Pope and his leaders have betrayed their Christian duties and no longer deserve obedience and respect from the rank and file of the Catholic church. Of all the publications which have graphically detailed the abuses perpetrated by Catholic leadership, I have chosen two publications that will serve to represent the gravity of the current state of affairs of the Catholic church.
From the Daily Mail Online:
Horror claims surface about torture, sexual abuse and MURDER in Catholic orphanage in Vermont 

Detailed new report examines abuse claims against St. Joseph's Orphanage
The Catholic orphanage in Burlington, Vermont shuttered in the 1970s
Residents recalled chilling stories of abuse and claim several kids were killed
Claims surfaced in litigation during the 1990s but church denied wrongdoing
New four-year investigative report finds corroboration for the horror claims
Abp. Carlo Maria Viganò, former papal nuncio to the United States, has written an 11-page statement testifying that Pope Francis was aware of McCarrick's homosexual predation but "continued to cover him," even making him "his trusted counselor" in naming bishops for appointment, including Cdl. Joseph Tobin of Newark, New Jersey (McCarrick's former diocese) and Cdl. Blase Cupich of Chicago, Illinois.

In this extremely dramatic moment for the universal Church, he [Pope Francis] must acknowledge his mistakes and, in keeping with the proclaimed principle of zero tolerance, Pope Francis must be the first to set a good example for cardinals and bishops who covered up McCarrick's abuses and resign along with all of them.

The appointments of Blase Cupich to Chicago and Joseph W. Tobin to Newark were orchestrated by McCarrick, Maradiaga and Wuerl united by a wicked pact of abuses by the first, and at least of cover-up of abuses by the other two.

Regarding Cupich, one cannot fail to note his ostentatious arrogance, and the insolence with which he denies the evidence that is now obvious to all," he continued, that 80% of the abuses found were committed against young adults by homosexuals who were in a relationship of authority over their victims.
Not one more word needs to be said. Yes, I know there hundreds, even thousands of cases just like this involving the Catholic clergy and its profound and heinous abuse of trust it exercised for those in their spiritual care. The Catholic church in this regard is on a level with the George Soros NAMBLA. Admission of guilt and change must occur.
Not My Pope
Many Catholics I know, including family members are outraged at the conduct of this Pope. His policies and perversion of the Christian religion have driven many from the Christian church and sometimes, even from Christianity itself.  This was my greatest fear when I wrote this article. I do not want to be responsible for diminishing one's spiritual pursuits of being closer to the Jesus Christ. My hope and intent continues to be to leave the Christian faith of all Catholics intact, while pursuing justice against this organized crime syndicate run by the leaders of the Catholic church. However, my concern for the spiritual well-being of all Catholics does not supersede the victims right to justice and the achievement of a cleansed Papacy. In the finality of this moment, one does not need to be Catholic church to know Jesus. It is incumbent upon, not just Catholics, but all of us to demand justice. What is being done for the victims of these horrible crimes? I fear God's judgment for my past bad acts and everyone connected to this situation, whether they be a participant or just an observer, has a duty to pursue justice as they should fear God's judgment.
Read More @ TheCommonSenseShow.com