from Project Veritas: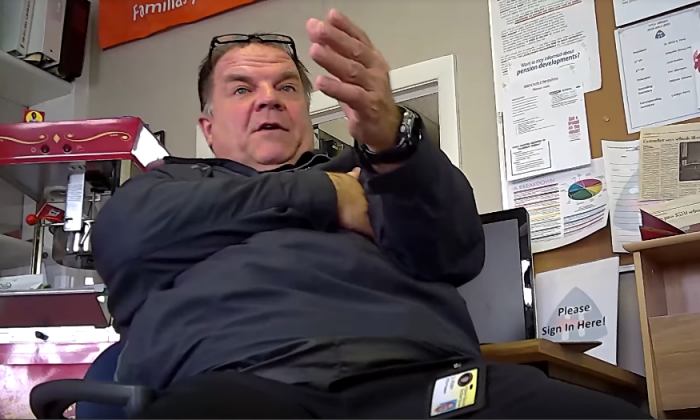 Hamilton Township Education Association President David Perry Explains How Unions Can Protect Teachers Who Beat up and Threaten Kids
Union President: "I'm here to defend even the worst people"
Perry on Charges Against Teachers: "We're gonna bring it down a level"
Perry Would Misrepresent Facts of Abuse on Reports to Cast Students as Liars, "I need to know the truth, so that we can bend the truth."
"We do turn [these reports] around to where, if it was a physical punch, it wasn't a punch. It was a shove."
"If he comes to me tomorrow, I'm gonna date [the report] back to the day after the incident"
Advises Teacher to "NOT TELL A SOUL" About Incident
The Longer Incident Goes Unreported the Better Because Camera Footage in Schools Erased Over Time
***UPDATE***
Statement from Hamilton Township Mayor Kelly Yaeda:
"I viewed the video and was quite frankly disturbed by it. There is no place in our school system for this philosophy. I trust this matter will be dealt with by a very capable Superintendent and Board of Education."
(New York) A Project Veritas undercover investigation, recorded on March 27th 2018, has shown Hamilton Township Education Association President, David Perry, detail the steps the teacher's union would take to protect a teacher who physically abused and threatened middle school students from losing their job.
Dr. Perry says he would misrepresent the events of altercations between teachers and students by back-dating reports and instructed the teacher to not tell anybody about incidents with students.
By failing to report this incident, Dr. Perry may have broken the law. According to New Jersey's Department of Children and Families, "In New Jersey, any person having reasonable cause to believe a child has been subjected to abuse or acts of abuse should immediately report this information…"
The union president also stressed that a teacher who abuses his students needs to come to the union after any incident so that they can create a report that would best protect them from students that come forward about abuse.
Read More @ ProjectVeritas.com