by Marin Katusa, Katusa Research: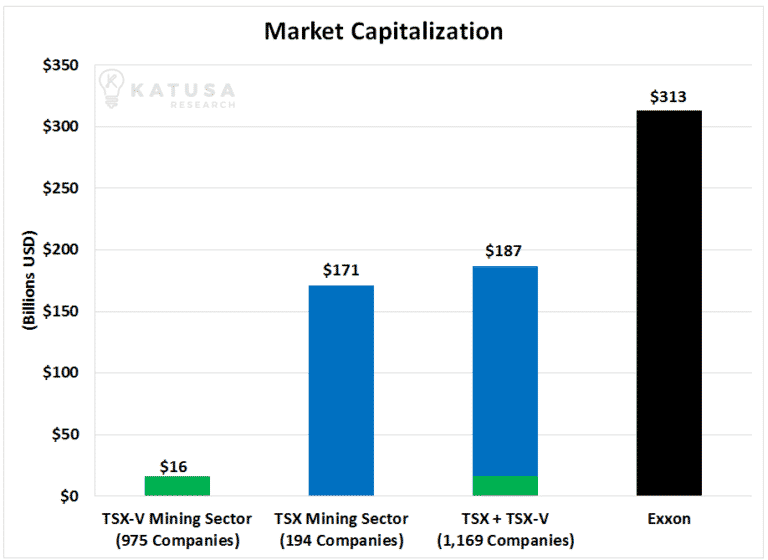 The energy industry absolutely dwarfs the mining industry.
In fact, a company like Exxon dwarfs all of the mining companies combined.
Every week, I get pitched by the last flock of people through the door trying to start a new junior company. It ranges from blockchain, marijuana and resource companies planning on going public… to companies looking to fund the next drill program that will change the game. If it's funded and public, the bankers, financiers or entrepreneurs have come through our office with their best pitch.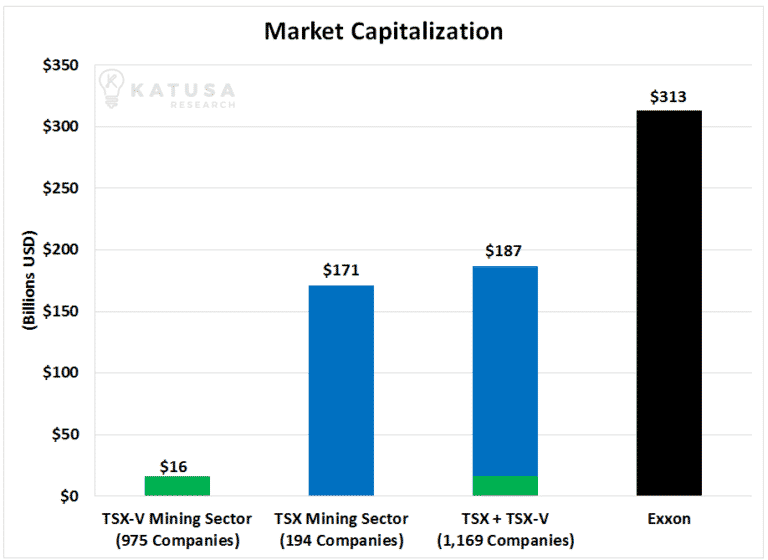 Yet, the junior energy sector barely gets a whisper within the financing circles.
One sector that we here at Katusa Research are paying MAJOR attention to right now is the oil industry. And you should too. It's a contrarians dream. It's unloved, bleeding and left for dead.
And soon, I believe there will be once-in-a-generation bargains in bellwether companies. One day, we'll look back and see them as amazing scores.
Even though crude oil prices are bouncing around, stock prices of some very solid companies are falling. Companies that were once industry behemoths are now bombing out.
Even great companies have seen their share prices lose over 50% of their market value over the past 12 months. These companies have solid people at the helm, cash in the bank and large proven resources in politically stable areas.
And I'm not talking about junior stocks going from 30 cents to 15 cents. There are multi-billion dollar market cap oil producers going from $60 to below $20. These companies employ thousands and thousands of people.
For example, I have my eye on one Canadian company that had its stock price shaved by nearly 60%. And I certainly see it going lower. But at some point, it will hit the floor and find a base.
This company is appetizing because it has many factors I look at. Among them, it has a solid portfolio of assets and it has excellent free cash flow. And in the near future, I know I'll be able to pick up shares at predatory prices. It will pay me a healthy (and tax efficient) dividend to hold it until the next, big, stealth bull market phase in energy equities. And a company like this can deliver fast 100%-300% returns in 12 months.
Let me emphasize this again. You get paid a dividend while a multi-billion dollar market cap company triples like a junior. The point I am making is that major oil companies will be trading like juniors. Except you also get the asset base of a major oil company.
Here's what many people fail to realize: A massive decline like the 2008 oil crash introduces a lot of emotion in the market. It catches most people off-guard. It produces big swings in their account values (usually to the downside). People begin to panic. Algo trading triggers stop losses. Frustrating emotions create markets that swing up and down with very little concern for fundamentals. You'll see fund redemptions, lower prices, stop losses triggering more stop losses. Rinse and repeat.
During these times, it doesn't matter if an asset is significantly undervalued. People go crazy. Trying to time market movements – like trying to catch a falling safe – can be very risky.
There's a much lower-risk way to play markets in crisis. Knowing how to do it will give you a huge edge over others. It can be summed up simply as:
Don't try to catch a falling safe. Wait for it to hit the sidewalk, bounce around and break open. Then walk over and pick up the money that is waiting for you.
Marin, can we make money in the oil markets over the next 12 months?
The washout in oil equities is happening. There will be consolidation and bankruptcies. Soon, we will buy shares in incredible companies, with excellent assets, at valuations not seen in decades.
So if oil prices are up, why aren't the stock prices of most oil companies following suit?
Let's get into it…
Read More @ KatusaResearch.com