by Matt Agorist, The Free Thought Project: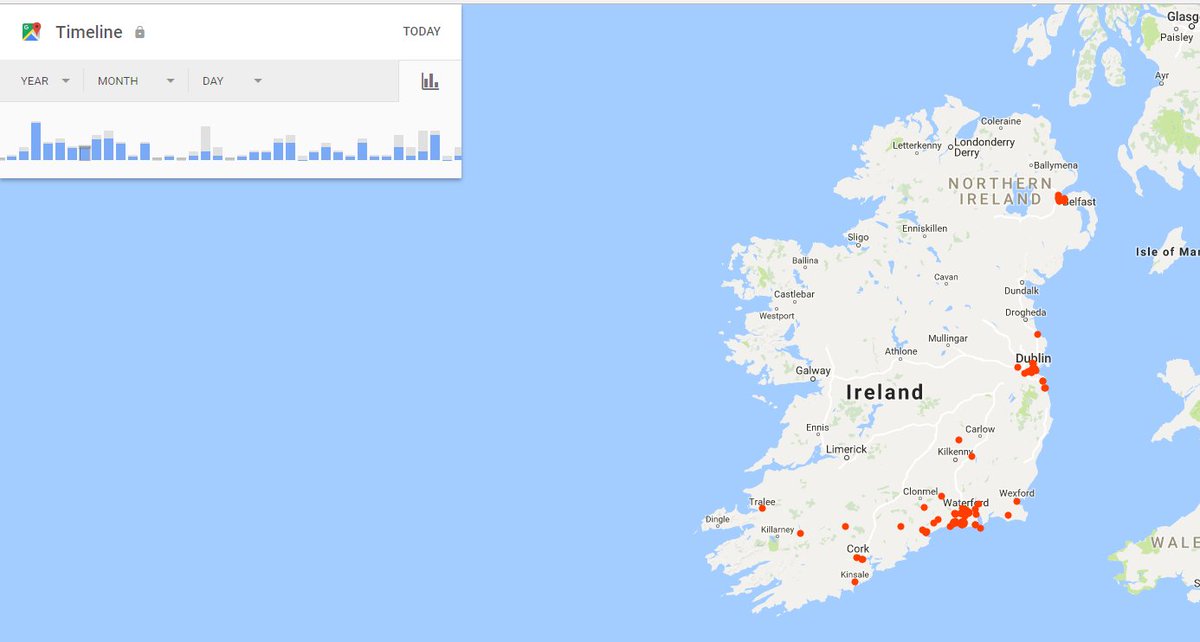 As TFTP reported last week, it was revealed that both the Obama campaign and the Trump campaign used third-party integrations to collect private information on millions of unsuspecting Facebook users. The resultant scandal has sent Facebook's stock tumbling as well as created a firestorm for Mark Zuckerberg and his fellow data miners. Remaining conveniently out of the scrutiny, however, is Google, whose data mining of private information, according to a recent report, dwarfs that of Facebook.
Web developer Dylan Curran, based in Waterford, Ireland, is making headlines this week after he recently downloaded both his Facebook data file and his Google data file.
As TFTP has reported, the information Facebook keeps on its users is utterly mind-blowing, consisting of everything from text messages to liked posts, the social media giant is building profiles on billions. However, according to Curran, this is nothing compared to what Google has.
"Want to freak yourself out? I'm gonna show just how much of your information the likes of Facebook and Google store about you without you even realising it," Curran wrote before giving a breakdown of all the information insidiously gleaned by these information giants.
Google knows where you've been
Google stores your location (if you have location tracking turned on) every time you turn on your phone. You can see a timeline of where you've been from the very first day you started using Google on your phone.
Click on this link to see your own data: google.com/maps/timeline?…
Here is every place I have been in the last 12 months in Ireland. You can see the time of day that I was in the location and how long it took me to get to that location from my previous one.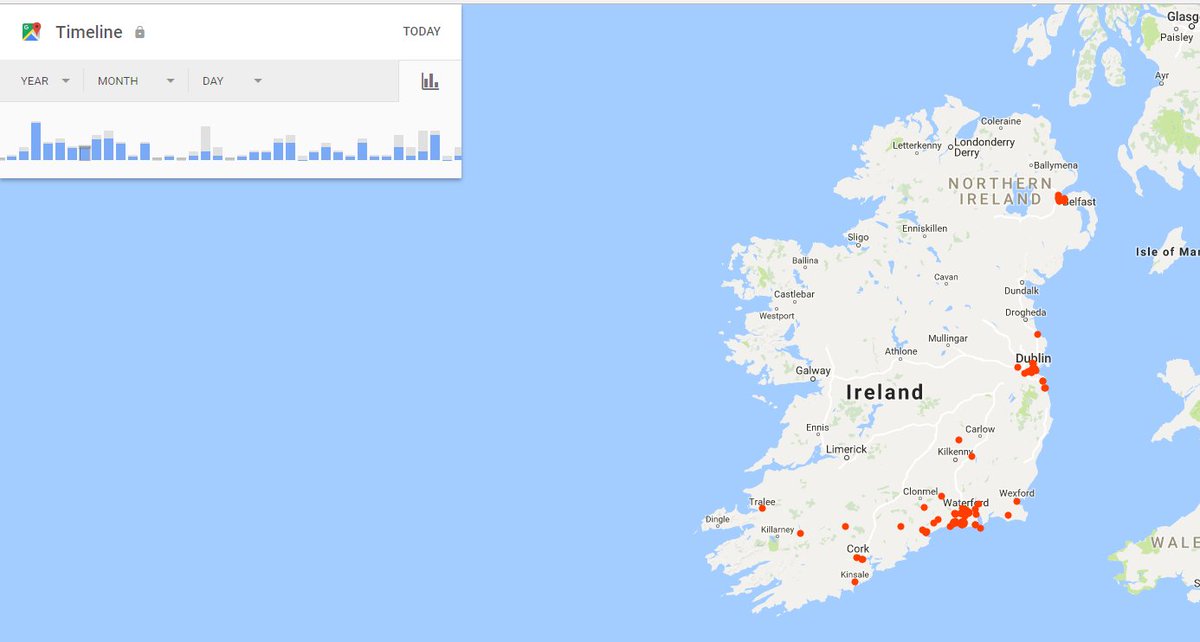 Google knows everything you've ever searched – and deleted
Google stores search history across all your devices. That can mean that, even if you delete your search history and phone history on one device, it may still have data saved from other devices.
Click on this link to see your own data: myactivity.google.com/myactivity
Google has an advertisement profile of you
Google creates an advertisement profile based on your information, including your location, gender, age, hobbies, career, interests, relationship status, possible weight (need to lose 10lb in one day?) and income.
Click on this link to see your own data: google.com/settings/ads/
Google knows all the apps you use
Google stores information on every app and extension you use. They know how often you use them, where you use them, and who you use them to interact with. That means they know who you talk to on Facebook, what countries are you speaking with, what time you go to sleep.
Click on this link to see your own data: security.google.com/settings/secur…
Google has all of your YouTube history
Google stores all of your YouTube history, so they probably know whether you're going to be a parent soon, if you're a conservative, if you're a progressive, if you're Jewish, Christian, or Muslim, if you're feeling depressed or suicidal, if you're anorexic …
Click on this link to see your own data: youtube.com/feed/history/s…
The data Google has on you can fill millions of Word documents
Google offers an option to download all of the data it stores about you. I've requested to download it and the file is 5.5GB big, which is roughly 3m Word documents.
Manage to gain access to someone's Google account? Perfect, you have a diary of everything that person has done
This link includes your bookmarks, emails, contacts, your Google Drive files, all of the above information, your YouTube videos, the photos you've taken on your phone, the businesses you've bought from, the products you've bought through Google …
They also have data from your calendar, your Google hangout sessions, your location history, the music you listen to, the Google books you've purchased, the Google groups you're in, the websites you've created, the phones you've owned, the pages you've shared, how many steps you walk in a day …
Read More @ TheFreeThoughtProject.com