by Jody Chudley, Daily Reckoning: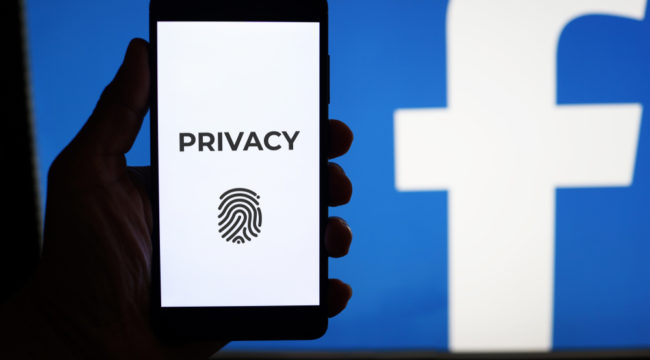 Has the recent Facebook data scandal got you a little paranoid about sharing information on the internet?
I don't blame you. After all, Facebook has access to some of your most personal information.
I'm talking about every message you've ever sent or been sent, every contact in your phone and even access to your computer's camera and microphones.
Now would you like to get a lot more paranoid?
OK.
Let me introduce you to a company called In-Q-Tel…
IQT mission
In-Q-Tel is a venture capital firm funded by the CIA.
The stated reason for In-Q-Tel existing is to expand the research and development efforts of the CIA into the private sector in order to deliver innovative technology solutions that support the missions of the CIA and broader U.S. Intelligence Community.
In-Q-Tel was launched in 1999 with former CIA Director George Tenet explaining the vision behind it as being:
We [the CIA] decided to use our limited dollars to leverage technology developed elsewhere. In 1999, we chartered… In-Q-Tel… While we pay the bills, In-Q-Tel is independent of CIA. CIA identifies pressing problems, and In-Q-Tel provides the technology to address them. The In-Q-Tel alliance has put the agency back at the leading edge of technology.
I love the part about how Tenet says that while the CIA pays the bills, In-Q-Tel is still "independent." That is so cute!
Not surprisingly, according to The Wall Street Journal, the reality is that In-Q-Tel runs virtually all investment decisions by the CIA.1
In-Q-Tel's Focus — Data, Data and More Data
Now, the way the venture capital business works is that the venture capitalist provides capital to a startup business that is in desperate need of that cash.
There are great, revolutionary ideas out there that just need some cash to get them rolling.
These early-stage investments put the venture capitalist in on the ground floor of operations with an extremely large amount of influence over the decisions made at the firm that the venture capitalist has invested in.
What I'm trying to say is that the venture capitalist (in this case, the CIA) is going to be able to steer the future of these companies, how their technologies evolve and what they can be used for.
With that in mind, you should be interested to know that one of In-Q-Tel's early investments was in a company called Keyhole EarthViewer. In 2004, Keyhole EarthViewer was acquired by another little startup that you may have heard of — Google.
At Google, the Keyhole EarthViewer technology that was born from CIA/In-Q-Tel funding was renamed Google Earth. Isn't it good to know that the CIA and Google are on such close terms?
Since it was founded, In-Q-Tel has made at least 167 investments that we are aware of.2 In-Q-Tel doesn't disclose everything it invests in, but of the investments that have been disclosed, the focus of a large number of them has been data.
Read More @ DailyReckoning.com