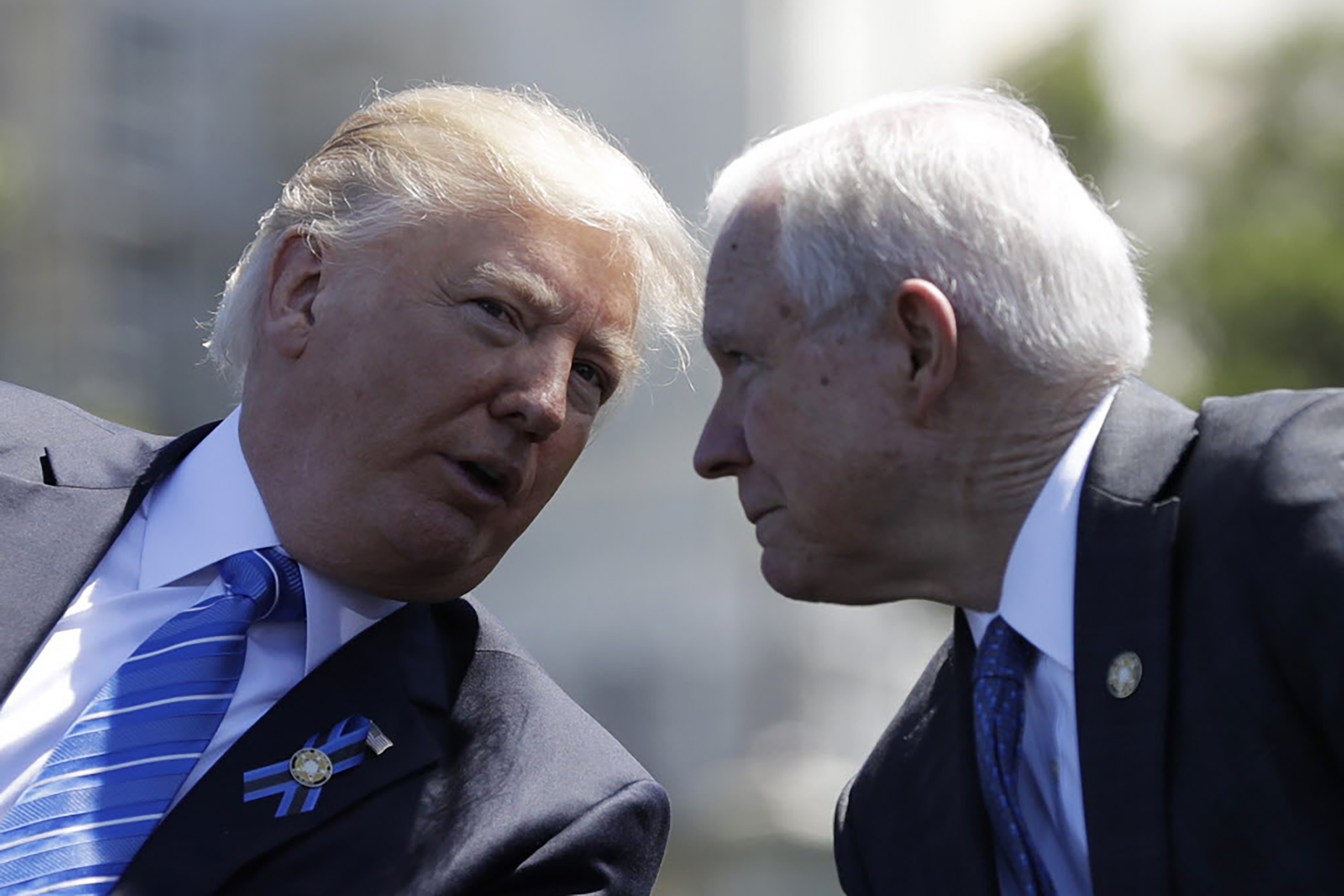 by Stefan Stanford, All News Pipeline:
On May 9, 2017 it was reported that President Donald Trump fired FBI Director James Comey. The majority of Republicans and the entirety of Trump die-hard supporters cheered the move after Comey failed to recommend the prosecution of Hillary Clinton, despite admitting she committed illegal acts regarding her email server. On the Democratic side of the aisle, those that were screaming for Comey's termination or resignation after he was blamed by Hillary Clinton and her campaign for her loss of the 2016 presidential election, were suddenly highly upset that Trump actually gave them their wish and fired Comey.
On May 17, 2017 Deputy Attorney General Rod J. Rosenstein issued a statement naming Robert Mueller as special counsel "to oversee the previously-confirmed FBI investigation of Russian government efforts to influence the 2016 presidential election and related matters."
The scope of the investigation included three parts: (i) any links and/or coordination bet ween the Russian government and individuals associated with the campaign of President Donald Trump; (ii) any matters that arose or may arise directly from the investigation; (iii) any other matters within the scope of 28 C.F.R. § 600.4(a).
Rosentstein named the special counsel because Attorney General Jeff Sessions had recused himself on March 2, 2017, from matters involving the investigation into Russia.
SERIOUS QUESTIONS NEED TO BE ASKED ABOUT THE MEDIA NARRATIVE
While we are seeing a lot of theatrics play out in the news regarding President Trump's comments and complaints over Sessions recusing himself, with continuous speculation as to whether President Trump is going to terminate Sessions as AG, it should be noted that in June 2017, Sessions offered to resign, an offer the President did not accept, according to the time line put together by ABC News.
The Trump-Sessions narrative is dominating the headlines, and what is the first thing most of us ask ourselves when something dominates the headlines? What is going on behind the theatrics, behind the scenes, that is not being covered because all the air in the room, not mention all the ink in the papers, is being used up on the narrative of the week?
In other words, what are we all being distracted away from?
Well, lets look at a few other facts in the time line of events, such as the fact that in between the May 9, 2017 date of Comey's firing and the May 17, 2017 date of Rosenstein naming Mueller as special counsel, Robert Mueller reportedly met with "Justice Department leaders and White House officials."
NPR, who originally reported on Mueller's meeting with White House officials just days before Mueller was named special counsel, claims those meetings were regarding his being named FBI Director, but they only offered "two sources familiar with the process," as proof of their assertion as to why Mueller was meeting with White House officials.
In other words, unnamed and anonymous sources, like NYT's "sources" for their February 14, 2017 Russia story that was called "not true" in Congressional testimony, or other reports regarding Russia using unnamed sources that Comey himself admitted were mostly "dead wrong." Or the "sources" CNN used to claim Comey would "refute" President Trump's claim that he was personally told by Comey that he was not under investigation, then having to correct their headline and article after Comey confirmed Trump's assertions. Or CNN's "sources" that led them to report a story that later had to be retracted, deleted, apologized for and resulted in three CNN employees being forced to resign. Or Washington Post's "unnamed" sources claiming "Russia hacked the power grid," then admitting in an article days later that "Russia" had nothing to do with it.
So…… the point being, the claim by NPR that Mueller was being considered for the FBI Director job, came from unnamed sources which have overwhelmingly been feeding the media false information for months.
NPR goes on to highlight that Mueller had served a ten year term as FBI Director previously and was asked by Barack Obama to serve an additional two years when his term expired in 2011, and in order to do so, Congress had to pass special legislation in order for him to be able to do so. Researching that legislation, titled "S. 1103 (112th): A bill to extend the term of the incumbent Director of the Federal Bureau of Investigation," we see the following amendment:
(c) (1)Effective on the date of enactment of this subsection, a new term of service for the office of Director of the Federal Bureau of Investigation shall be created, which shall begin on or after August 3, 2011, and continue until September 4, 2013. Notwithstanding the second sentence of subsection (b) of this section, the incumbent Director of the Federal Bureau of Investigation on the date of enactment of this subsection shall be eligible to be appointed to the new term of service provided for by this subsection, by and with the advice and consent of the Senate, and only for that new term of service. Nothing in this subsection shall prevent the President, by and with the advice of the Senate, from appointing an individual, other than the incumbent Director of the Federal Bureau of Investigation, to a 10-year term of service subject to the provisions of subsection (b) after the date of enactment of this subsection.
Read More @ AllNewsPipeline.com