by Julie Fidler, Natural Society: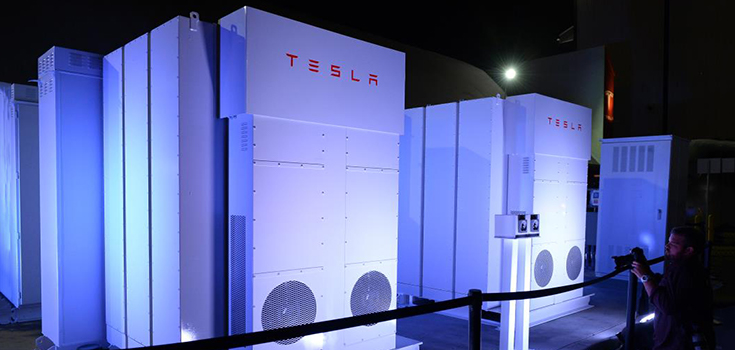 Tesla CEO Elon Musk announced July 7, 2017 that his company will use its giant battery, the Powerpack, to build a 100 megawatt (MW) lithium-ion battery system in South Australia. When it is completed, it will be the largest battery storage product in the world. [1]
The batteries will store energy produced by a local wind farm in Jamestown, South Australia. The battery system will have the ability to power tens of thousands of homes.
Tesla wrote in a statement: