by Pam Martens and Russ Martens, Wall St On Parade: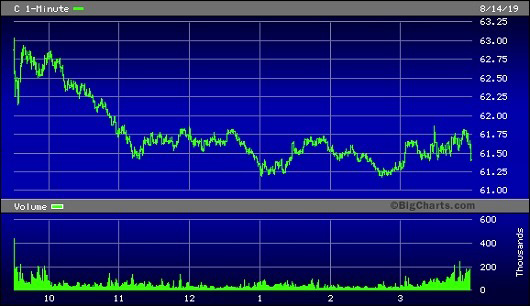 As we've previously reported, five mega banks on Wall Street hold the fate of the entire financial system of the United States in their crony, frequently soiled hands. Yesterday's trading action clearly showed the ugly warts between those banks and their derivative counterparties in the insurance industry. And even though their crony regulator, the Securities and Exchange Commission, allows the banks to trade their own stocks in darkness in their own internal Dark Pools, someone else clearly got the upper hand yesterday.
The Dow Jones Industrial Average lost a whopping 800 points or 3.05 percent but each of the five mega banks outpaced the Dow's losses on a percentage basis. That's not a good thing when Congress has left the fate of a nation in such perilous hands – especially when those very same banks caused the greatest financial crash in 2008 since the Great Depression.