by Charles Hugh Smith, Of Two Minds: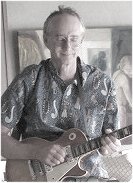 Since superfluous demand was the core driver of most consumer spending, and that demand is in free-fall, what's the upside of re-opening?
The mainstream view assumes everyone will be gripped by an absolutely rabid desire to return to their pre-pandemic frenzy of borrowing and spending and consuming, the more the better. While the urge to believe the Titanic scraping the iceberg will have no consequence and the collision was nothing but a spot of bother is compelling (so party on!), many people will reassess their pre-pandemic lives and ask: do I really want to go back to circling the pavement in a dead end?