by Geoffrey Grinder, Now The End Begins: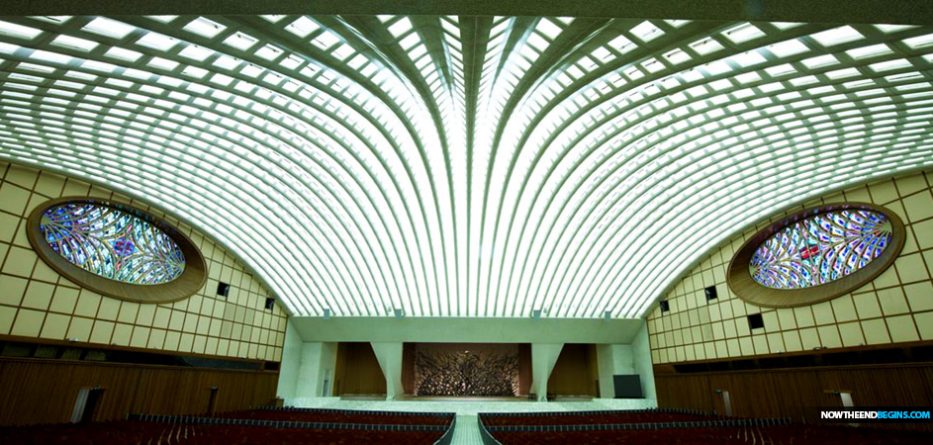 The Pope's Audience Hall building at the Vatican was designed to look exactly like a giant reptile inside and out. When the pope addresses an audience there the effect is that he is speaking from the mouth of a giant reptile. Why on earth would he want to do that?
Let me just start this by saying that, no, I am not signed off on just about any of the various reptilian incursion conspiracy theories floating around the Internet. Most of them are quite silly, though usually amusing. But if you want to talk Bible, where there is a real reptile that presents itself as a dragon with 7 heads and 10 horns, now I'm interested.