by Charles Hugh Smith, Of Two Minds: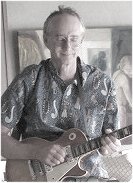 Or perhaps "Epstein was an intelligence asset" is just a tissue-thin cover for a much more destructive reality: those at the top of the American state have no moral compass at all.
Let's start by stipulating that the Jeffrey Epstein story is so sordid and outlandish that it's like a made-for-TV movie about the evil proprietor of a nightmarish enclave of private perversion and sexual exploitation, Lolita Island.
For Epstein's victims, the nightmare was all too real.
Next, let's stipulate that in a nation with a functioning system of justice, every individual who knew about Epstein's degenerate empire and did nothing to stop it should be ushered into a Federal prison cell to ponder their sins against the exploited girls and against the nation.