by Charles Hugh Smith, Of Two Minds: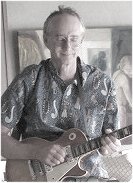 Credit bubbles are not engines of sustainable employment, they are only engines of malinvestment and wealth destruction on a grand scale.
We all know the Status Quo's response to the global financial meltdown of 2008 has been a travesty of a mockery of a sham–smoke and mirrors, flimsy facades of "recovery," simulacrum "reforms," serial bubble-blowing and politically expedient can-kicking, all based on borrowing and printing trillions of dollars, yen, euros and yuan, quatloos, etc.
So when will the travesty of a mockery of a sham finally come to an end? Probably around 2022-25, with a few global crises and "saves" along the way to break up the monotony of devolution. The foundation of this forecast is this chart I prepared back in 2008 (below).