by Charles Hugh Smith, Of Two Minds: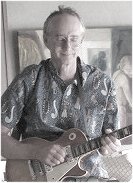 Pulling the sleeve down to hide the tracks doesn't mean the addict is cured.
Just for a change of pace, can we be bluntly honest about the U.S. economy? It's difficult to do because we've chosen to ignore all the realities, much like a family that hides all the addictions, drunkenness and lies in a dysfunctional household to maintain the outward illusion of a happy functioning family.
It's extraordinarily costly to maintain such a demanding masquerade. The psychological toll is immense, and the financial ruin that's always threatening to collapse the flimsy facade feeds the most destructive coping strategies.