by Wolf Richter, Wolf Street: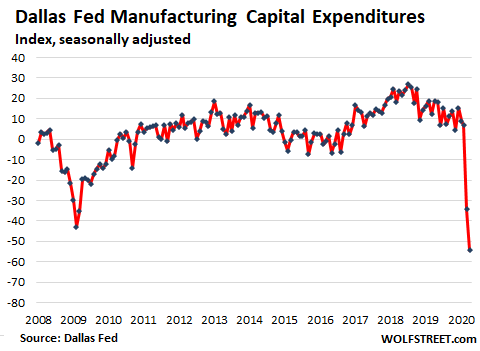 "Builders are wanting extensions on their accounts. Builders are asking for better margins. Buyers are down by 50% to 60%. Employees are scared and do not want to work. Everything we do is taking twice as long."
The down-to-earth comments from executives of manufacturing companies in Texas show how the economy has diverged: Many segments are in a fall-of-the-cliff downturn while a few other segments have seen a sudden boost they suspect may not last. This divergence is one of the takeaways – beyond the fall-off-the-cliff movement of the indices – from the Dallas Fed's Manufacturing Outlook Survey released this morning.