by Stefan Stanford, All News Pipeline: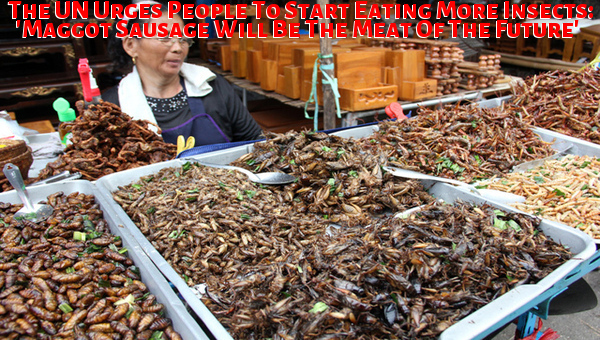 – Did 'Weather Warfare' Cause Biblical Midwest Flooding? Please Pray For America's Devastated Farmers!
Back in 2013, a United Nations report put out by their 'Food and Agriculture Organization' urged 'global citizens' to eat more insects instead of conventional meats, with bugs 'more sustainable, cheaper to produce and nutritious' according to that 2013 report.
While thankfully, bugs as main meals or even snacks never made it to the tables of most Americans, as Mac Slavo reports in this new story, several snack makers have marketed insect-based products in the US, including Chirps chips and Chapul protein bars.