by John Binder, Breitbart: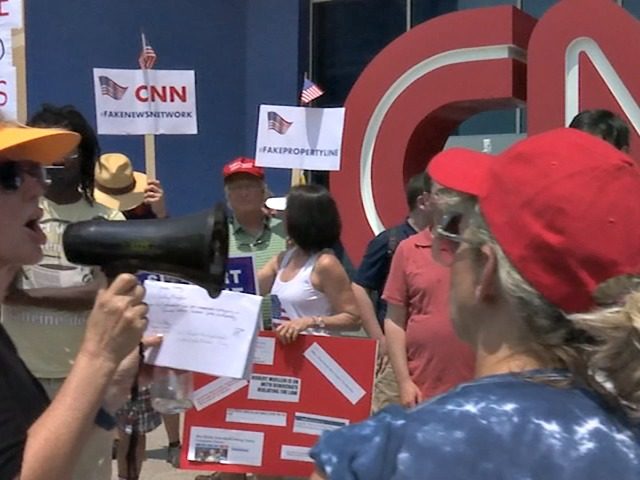 TLANTA, Georgia — Protesters stormed the CNN Center in Atlanta, Georgia chanting "No more fake news!" at the network's headquarters to demand an end to the fake news stories about President Trump's administration.
CNN, most recently, has been engulfed in fake news scandals, as well as getting caught for targeting the creator of an anti-CNN internet meme. The scandals have resulted in at least three CNN employees resigning and forcing the corporation to retract Russia-related stories.
Brian Maloney of the Media Equalizer told protesters outside CNN's headquarters that the corporate media giant puts down Americans and Trump supporters.