by Steve H. Hanke, Market Oracle: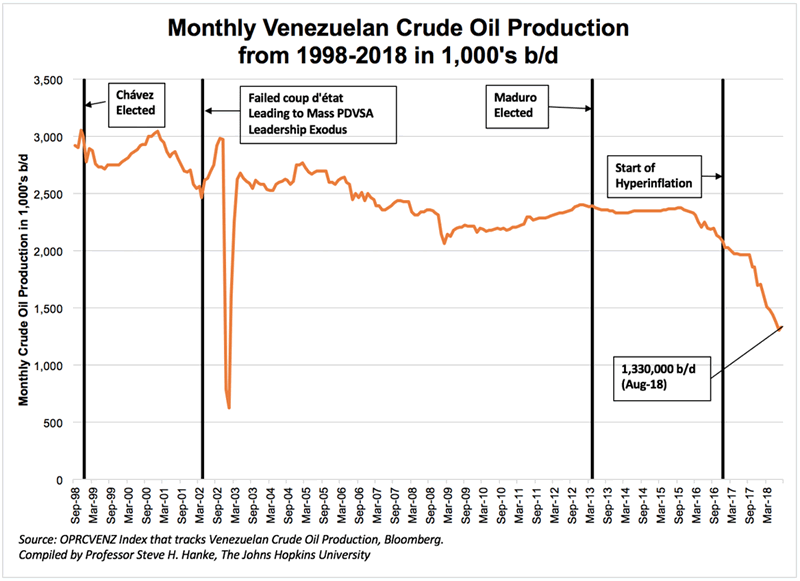 Two hallmarks characterize capitalist economies. Firstly, property is predominately in private hands. Consequently, goods and services are allocated via market mechanisms in which prices provide signals for businesses, workers, and consumers. Secondly, capitalist economies are highly capitalized. Indeed, the stocks of physical and human capital are relatively large in relation to the capitalist economies' income flows.
On those two counts, Venezuela is retrogressing. With Chavismo, which commenced when Hugo Chavez took power in 1999, Venezuela has beaten a hasty retreat from anything that would qualify as "capitalist." Today, it is clearly in the throes of a socialist-interventionist system.