from The Free Thought Project: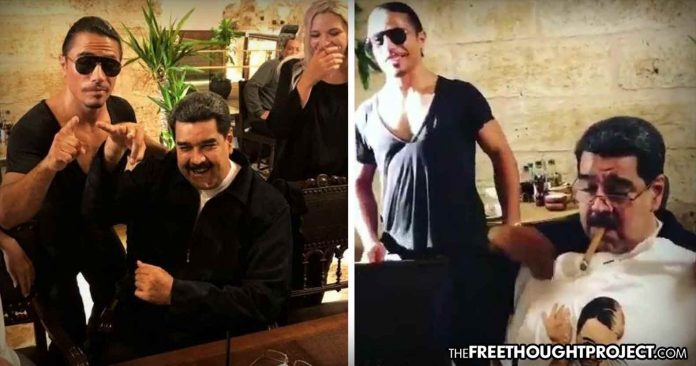 While socialism may sound appealing on the surface, the reality of corruption within the state proves to be horrifying.
(MISES) The socialist policies of the Venezuela government continue to impose a living hell on its people. Hyperinflation has turned its currency to literal garbage. Mortality rates have skyrocketed for groups such as infants, pregnant mothers, and the elderly as clinics have shut down and medicine grown scarce. Food has disappeared from store shelves forcing the population to consume pets and zoo animals. A recent poll found that 78% of Venezuelans "reported trouble keeping themselves fed."
Of course, this is not true for all Venezuelans.