by Adam Gabbatt, The Guardian: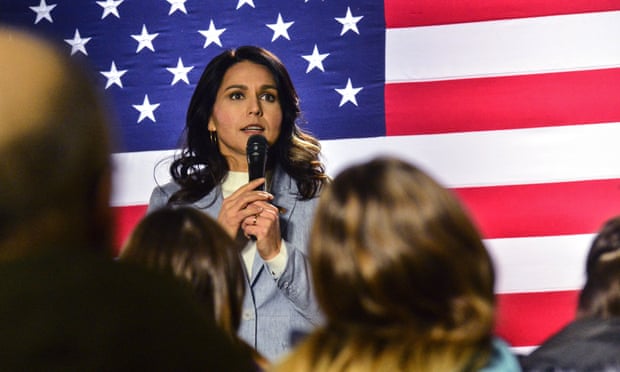 2020 contender alleges Clinton made 'defamatory statements' in 'deliberate attempt to derail her presidential campaign'
The Hawaii congresswoman and Democratic presidential candidate Tulsi Gabbard is suing Hillary Clinton for defamation, alleging the 2016 nominee described her as a "Russian asset" and claiming more than $50m in damages.
Gabbard, who sued Google in July 2019, also claiming $50m, filed the lawsuit in the southern district of New York. She claims that in October 2019 Clinton "falsely stated" that Gabbard "is a 'Russian asset'".
"Clinton's false assertions were made in a deliberate attempt to derail Tulsi's presidential campaign," the filing says.