by Matt Agorist, The Free Thought Project: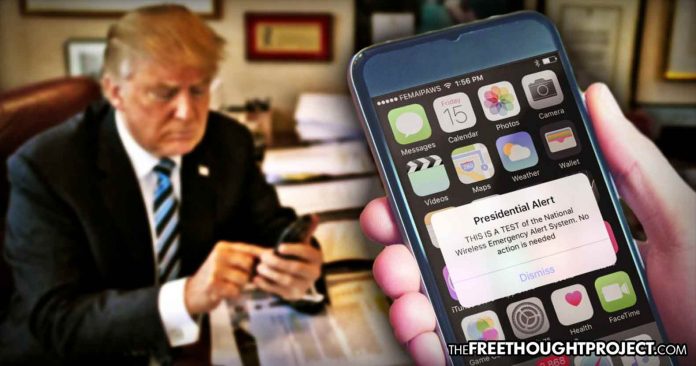 This text program was created under Obama and like all spectacular acts of tyranny, it is being used on American citizens by the following administration.
Washington, D.C. — This week, on Oct. 3, every single cellphone in the United States will receive a text message from president Donald Trump and there is no way to stop it.
While it likely won't be the case for future alerts, Wednesday's test text message will not have anything to do with politics. Instead, it is a nationwide test of a new system called a "presidential alert" which was recently created and will be implemented by the Federal Emergency Management Agency (FEMA).