by Joshua Caplan, The Gateway Pundit: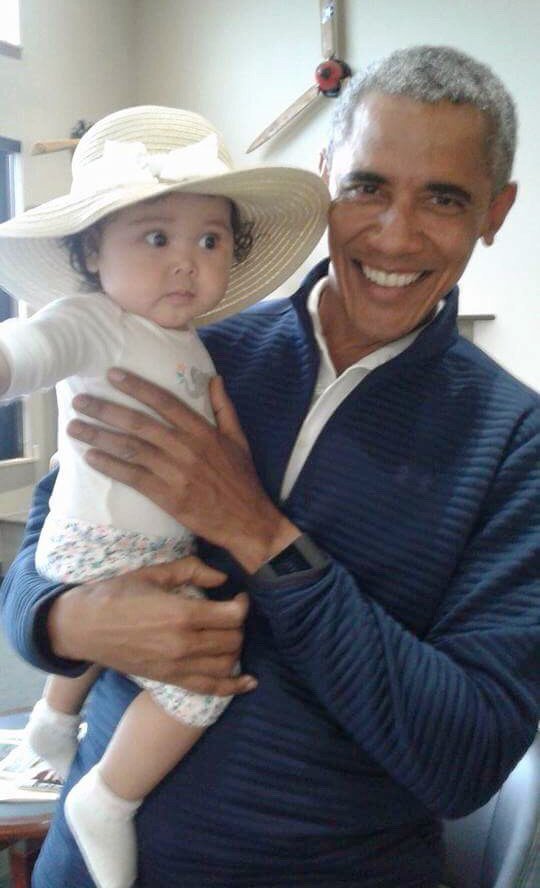 A viral selfie of former President Obama, a young mother and her six-month old baby girl is making the internet rounds today. The trio snapped the shot at Anchorage International Airport, and of course, the mainstream media fawned over it.
Yahoo reports:
An Alaska mother is cherishing cellphone photos she snapped of her wide-eyed 6-month-old baby in the arms of former President Barack Obama.