by Mac Slavo, SHTF Plan: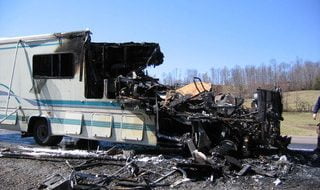 The trade war has seen more losers than winners with the United States consumer and businesses getting hammered the hardest. The institution of tariffs on goods imported from China has resulted in yet another such loss: a crash of the RV industry.
Trade war regulations have damaged the American manufacturing sector, and a lot of stress is building up in the RV industry, according to discussions with industry insiders and economists. Data is showing a sharp sales decline amid increasing costs, reported Reuters.