by Charlie Spierling, Breitbart: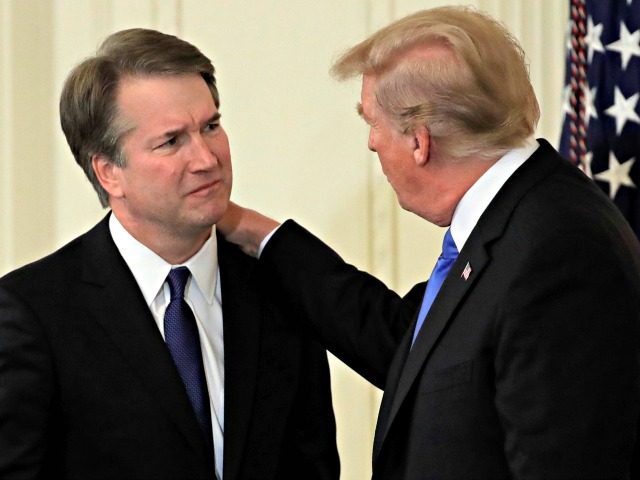 President Donald Trump dismissed the latest allegations Monday against Brett Kavanaugh, signaling his intent to stand by his Supreme Court nominee to the Supreme Court.
"Judge Kavanaugh is an outstanding person, and I am with him all the way," Trump told reporters after arriving at the United Nations Monday.
Trump commented on the unsubstantiated allegations as Senate Republicans prepare to hear testimony from Kavanaugh and Christine Blasey Ford, the woman who accused him of sexual assault more than 30 years ago.