by Jack Burns, The Free Thought Project: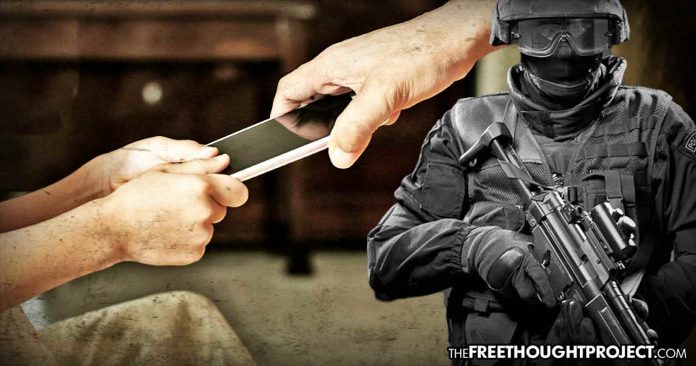 A Michigan mom was arrested and charged with theft after taking away her daughter's cell phone as punishment.
A Michigan mother was arrested after she took away her daughter's cell phone. The mother's individual decision to discipline her child by taking her phone away was followed by her prompt arrest.
Jodie May did what classroom teachers do every day across America. But we've never reported a story where a teacher, a representative of the state, has every been arrested and charged for effecting discipline in the classroom. But when May tried to do the same thing with her teenage daughter, she was charged with misdemeanor theft.