by Geoffrey Grinder, Now The End Begins: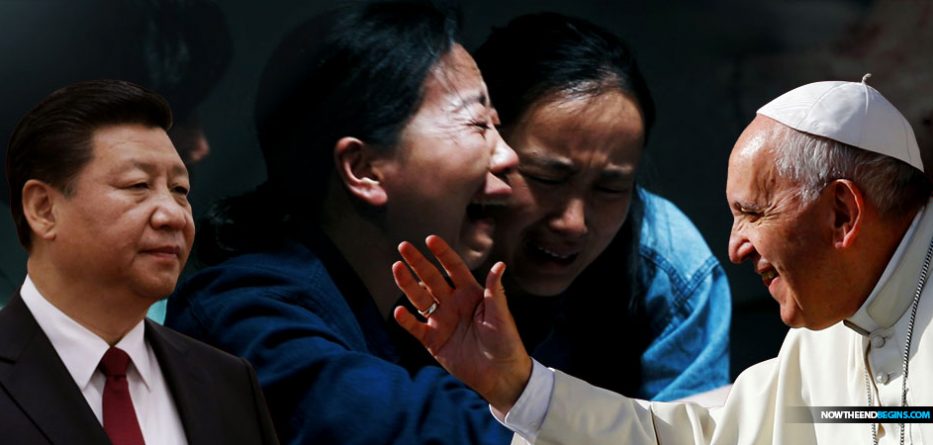 China's Communist "Party will frame the deal as the Vatican's seal of approval to the state-run Catholic Church, at a time when Christian believers are facing a severe crackdown on their beliefs and practises.
A few weeks ago we brought you the story of how China has begun a campaign of persecution of the estimated 67 million Chinese christians in its country. The vast majority of these professing Christians are Protestants and Bible believers, with roughly 12 million being Catholics.
Today the Vatican made the announcement that they have "worked out a deal" for the Chinese government to control how Catholic bishops are chosen, thus ensuring that the government is able to monitor and control everything that is said and done within the worship service, the bible studies, all of it. Why would the Vatican and Pope Francis do this? The following verses should clear  that up for you right away.