by Pam Martens and Russ Martens, Wall St On Parade: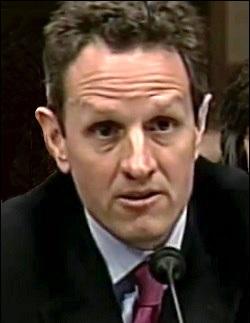 On April 3, 2008 Federal Reserve Chairman Ben Bernanke and the President of the Federal Reserve Bank of New York, Tim Geithner, appeared on a panel of witnesses before the U.S. Senate Banking Committee. The subject of the hearing was the Federal Reserve's unprecedented actions the prior month to bail out the collapsing investment bank, Bear Stearns, and facilitate its purchase by JPMorgan Chase.
Putting Bear Stearns into the hands of JPMorgan Chase, now a three-count felon, was like returning a garden snake to a pet store and walking out with a python.