by Charles Hugh Smith, Of Two Minds: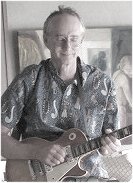 The "traditionalist" Neocons are going to have to decide to fish or cut bait.
I've been writing about the fracturing Deep State for the past five years:
Is the Deep State Fracturing into Disunity? (March 14, 2014)
Is the Deep State at War–With Itself? (December 14, 2016)
Epstein and the Explosive Crisis of the Deep State (July 15, 2019)
The conflict has now reached the hot-war stage where bodies are turning up, explained away by the usual laughable covers: "suicide," "accident" and "heart attack." That Jeffrey Epstein's death in a secure cell is being labeled "suicide" tells us quite a lot about the desperation of the faction trying to protect the self-serving predators that have wormed their way into control of many Deep State nodes of power.