by Craig Murray, Craig Murray: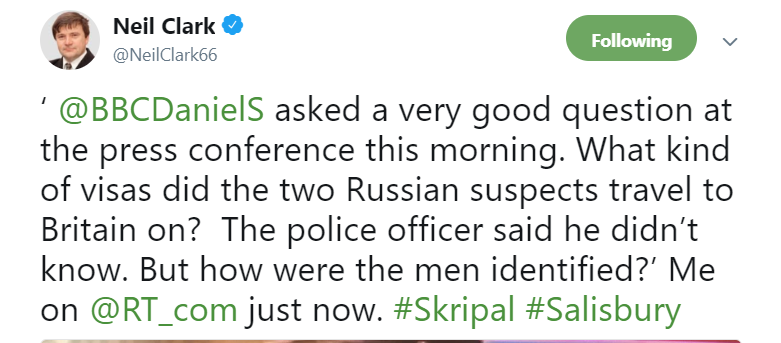 The Metropolitan Police made one statement in the Skripal case which is plainly untrue; they claimed not to know on what kind of visa Boshirov and Petrov were travelling. As they knew the passports they used, and had footage of them coming through the airport, that is impossible. The Border Force could tell them in 30 seconds flat.
To get a UK visa Boshirov and Petrov would have had to attend the UK Visa Application Centre in Moscow. There not only would their photographs be taken, but their fingerprints would have been taken and, if in the last few years, their irises scanned. The Metropolitan Police would naturally have obtained their fingerprints from the Visa Application.