by Charles Hugh Smith, Of Two Minds: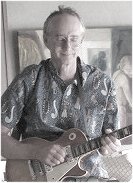 The defaults and currency crises in the periphery will then move into the core.
It's funny how unintended consequences so rarely turn out to be good. The intended consequences of central banks' unprecedented tsunami of stimulus (quantitative easing, super-low interest rates and easy credit / abundant liquidity) over the past decade were:
1. Save the banks by giving them credit-money at near-zero interest that they could loan out at higher rates. Savers were thrown under the bus by super-low rates (hope you like your $1 in interest on $1,000…) but hey, bankers contribute millions to politicos and savers don't matter.