by Charles Hugh Smith, Of Two Minds: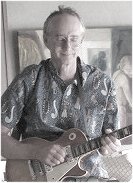 The nation is failing as a direct consequence of these four catastrophic policies.
It's admittedly a tough task to select the four most disastrous presidential policies of the past 60 years, given the great multitude to choose from. Here are my top choices and the reasons why I selected these from a wealth of policy disasters.
1. President Johnson's expansion of the Vietnam War, which set the stage for President Nixon's continuation of that disastrous war for an additional five years.
For those who missed the 30-minute lecture on the Vietnam War in history class, Johnson took a low-intensity guerrilla war in South Vietnam in which the U.S. was supporting a corrupt and venal South Vietnamese elite and expanded it into a full-blown war with over 500,000 troops on the ground and numerous other forces engaged in a vast regional conflict.