by Charles Hugh Smith, Of Two Minds: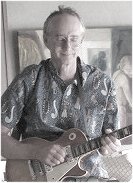 In the present era of decadence, Universal Basic Income (UBI) is the modern equivalent of Bread and Circuses.
The dynamics of decadence are easy to understand: as affluence becomes the norm that is widely assumed to be permanent, shared purpose and sacrifice for the common good is replaced by self-absorbed decadence and an ethos of maximizing personal gain.
In his seminal essay The Fate of Empires, Sir John Glubb listed these core dynamics of imperial decline:
(a) A growing love of money as an end in itself.