by Charles Hugh Smith, Of Two Minds: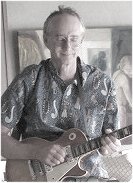 The way forward is to replace the entire system of reserve currencies with a transparent free-for-all of all kinds of currencies.
Over the years, I've endeavored to illuminate the arcane dynamics of global currencies by discussing Triffin's Paradox, which explains the conflicting dual roles of national currencies that also act as global reserve currencies, i.e. currencies that other nations use for global payments, loans and foreign exchange reserves.
The four currencies that are considered global are the US dollar (USD), the euro, the Japanese yen and China's RMB (yuan). The percentage of use in each of the three categories of demand for the reserve currencies–payments, loans and foreign exchange reserves–are displayed below.