by Meadow Clark, The Organic Prepper: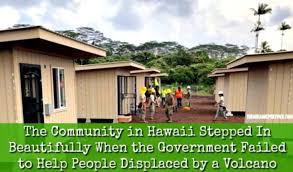 People living in Hawaii weren't happy with the "solutions" provided by the government for people displaced by Kilauea's lengthy eruption. So instead of complaining, they banded together as a community and solved the problem themselves.
Photo credits: Facebook
The eruption of Kilauea displaced thousands of people.