by William B Stoecker, All News Pipeline: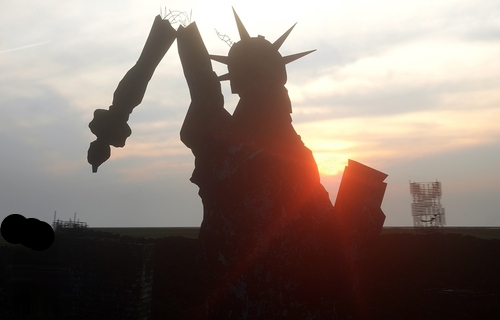 – If Democrats Win House/Senate In Midterms, It Will Be Game Over For President Trump And Our Late, Great Republic
Punctuated by the high-pitched shrieking of the Twisted Sisters of Perpetual Outrage, the Kavanaugh hearings soon (and predictably) degenerated into a pathetic farce not worthy of the great nation we once were. A Demoncrap woman represented by a Demoncrap lawyer who has been photographed with the Witch Hillary accused Kavanaugh of groping her at a party, where she clearly remembers having precisely one beer but does not remember when or where the party was, how she got there, or how she got home. The witnesses she claimed were present all say they were not. She delayed the hearings because, she said, she was afraid to fly to them from the West Coast, but it turns out she flies a lot, with no apparent fear, and, furthermore, she was already on the East Coast when the hearings began.
Other "victims" of Kavanaugh have come forward with ever more bizarre and dubious stories…expect the trend to continue. The Demoncraps are on a roll and in their element (lies and slander and rampant hypocrisy). The hearings have been delayed yet again by the betrayal by Jeff Flake, who has called for the seventh FBI investigation of Kavanaugh by the FBI. Seven? Really? And of course, we all trust the corrupt and politicized FBI, don't we?