by Clive Maund, Gold Seek: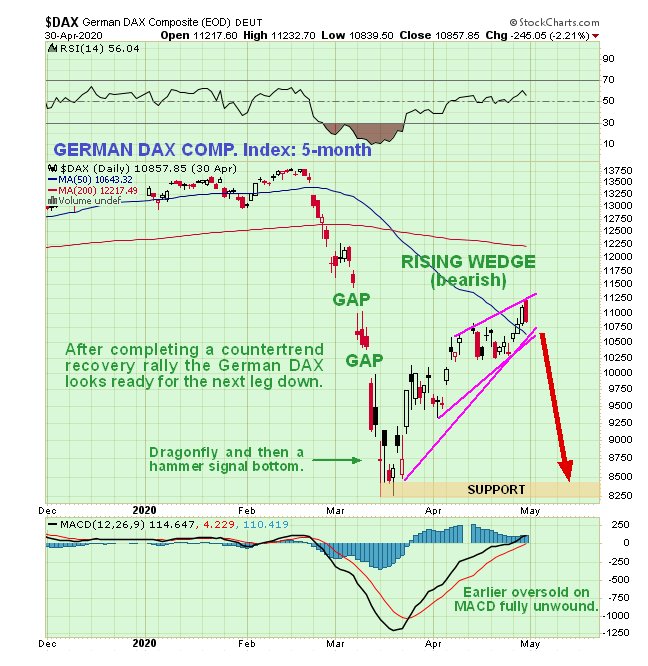 Notwithstanding the Fed's seemingly limitless ability to create money to throw at the stockmarket, which has caused it to rally in recent weeks in the face of a dead economy and apocalyptic jobs data and earnings etc., all the charts we are going to look at here point to another severe downleg soon.
My attention was drawn to a bearish Rising Wedge completing in the London FTSE index by a colleague in England. So I took a look at it, and sure enough it is. So, I thought I'd take a look at a couple of other European indices, the CAC 40 in France and the German DAX Composite, which showed a very similar picture. Their charts are shown below and as you will see, they are both very bearish, and point to a break lower soon leading to a severe decline.